Editorial Board Guest Author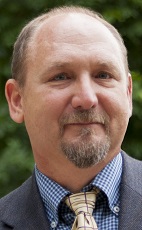 Mr. Sisson
Mark Sisson
Co-Founder, NanoTouch Materials
Mark Sisson is the cofounder of NanoTouch Materials, the world's first and only producer of NanoSeptic continuously self-cleaning surfaces.
Prior to NanoTouch, Mr. Sisson ran an award winning advertising agency serving several clients in the hospitality, travel and food service industries.
As a thought leader in creating self-cleaning products, Mr. Sisson is the author of editorial content for prominent industry publications such as ISSA Today, including articles such as 'The Psychology of Clean', 'NanoTechnology-The Next Really Big Small Thing', and most recently 'The War on Germs Goes High Tech'. He also manages NanoTouch's research and development program, funded by a $2 million grant, to advance self-cleaning surface technology as well as discover new product applications for the hospitality, food service, healthcare, and facility management industries. This research, as well as current product manufacturing, is being conducted at the Center for Advanced Engineering and Research in Forest, Virginia.
Mr. Sisson is a graduate of Virginia Tech with a degree in Computer Science.
Please visit http://www.nanoseptic.com for more information.
Mr. Sisson can be contacted at mark@nanoseptic.com
Author's Articles
By Mark Sisson, Co-Founder, NanoTouch Materials