Editorial Board Guest Author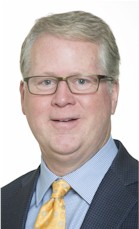 Mr. Van Deventer
Paul Van Deventer
President & Chief Executive Officer, Meeting Professionals International (MPI)
Paul Van Deventer joined MPI in April 2013 as President and Chief Executive Officer (CEO). In this role, he leads the strategic direction of the association and is responsible for managing its global staff, operating budget, and membership programs and services.
In addition, Mr. Van Deventer works closely with MPI's Board of Directors and serves as a liaison to the MPI Foundation. He has held a variety of leadership positions throughout his career and has a proven track record for driving business growth and creating brand value.
Mr. Van Deventer most recently served as divisional vice president of the Health & Wellness Division at Walgreens, the largest drug store chain in the United States. Prior to Walgreens, he was the senior vice president of Sales and Field Services at Mitchell International, Inc., a leading provider of information, software and business solutions for the automotive insurance and collision repair markets.
Earlier in his career, Mr. Van Deventer spent 22 years with American Express where he gained experience with the business travel and meeting and event industries. He held positions as director of Multinational Sales and Operations, managing a global business unit with responsibility for more than 50 business travel customer service centers, 500 employees and a meetings/events group focused on the automotive industry.
He also served as vice president and head of Corporate Services Sales - Australia and New Zealand, with responsibility for corporate card and business travel services, and later as vice president and general manager of Corporate Services, Western United States and vice president and general manager of the Multinational Client Group.
Mr. Van Deventer currently serves as a board member for the U.S. Travel Association and Convention Industry Council. He is also an advisory board member for Women In Travel (WINit). Mr. Van Deventer holds a Bachelor of Arts in history from Villanova University and an MBA with a finance concentration from Columbia University.
Please visit http://www.mpiweb.org for more information.
Mr. Van Deventer can be contacted at +1 972-702-3098 or pvandeventer@mpiweb.org
Author's Articles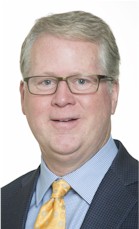 By Paul Van Deventer, President & Chief Executive Officer, Meeting Professionals International (MPI)