Editorial Board Guest Author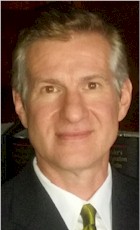 Mr. Grzeca
Jerome G. Grzeca
Founder and Managing Partner, Grzeca Law Group, S.C.
Jerome G. Grzeca, Founder and Managing Partner of Grzeca Law Group, S.C. ("GLG"), has practiced business immigration law for over twenty-seven years in both Washington, D.C. and Milwaukee, Wisconsin. GLG is a nationally recognized AV-rated law firm that serves employers and their foreign national employees on all aspects of immigration law. Mr. Grzeca exclusively practices in the area of employment-based immigration law, providing immigration legal services to the international business community for the hire and transfer of key personnel around the world. He partners with business leaders from a wide variety of organizations to provide timely, practical and cost-effective solutions while remaining responsive to the sensitive concerns involving the employment of international personnel. He's represented clients in the hospitality, healthcare, biotechnology, information technology, transportation logistics, professional services, academia and manufacturing industries, among others. He is an active member of the American Immigration Lawyers Association (AILA) He recently serviced on its Board of Governors and a was member of its Department of State (DOS) Liaison Committee. Further, he served the organization as Chair of the Taskforce on Affiliate Programs (2009); Vice Chair of the DOS Liaison Committee (2009-2010); Executive Director Search Committee (2009); Department of State Liaison Committee (2007-2008); USCIS National Benefits Policy Liaison Committee (2005-2007); Chair of the Wisconsin Advocacy Committee (2005-present); Chair of the Nebraska Service Center (NSC) Liaison Committee (2004-2006); Wisconsin Chapter Chair and Chair of the Milwaukee Bar Association (Immigration and Nationality Section) (2001-2003). He is a seasoned speaker and author of a variety of topics relating to business immigration law, and has served on more than fifty professional immigration law panels, webinars and round-table discussions for businesses needing expertise in immigration matters. Mr. Grzeca received his Juris Doctorate from Marquette University and is a member of the State Bar of Wisconsin and the District of Columbia Bar. Mr. Grzeca is listed with The Best Lawyers in America and Super Lawyers for excellence in immigration law. Please visit
http://www.grzecalaw.com
for more information.
Mr. Grzeca can be contacted at 414-342-3000 or jgg@grzecalaw.com
Author's Articles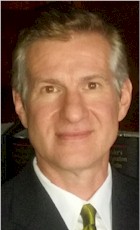 By Jerome G. Grzeca, Founder and Managing Partner, Grzeca Law Group, S.C.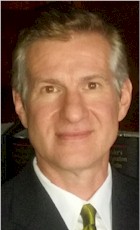 By Jerome G. Grzeca, Founder and Managing Partner, Grzeca Law Group, S.C.