Editorial Board Guest Author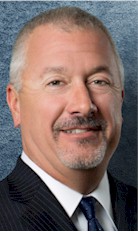 Mr. Samuels, Esq.
David M. Samuels, Esq.
Senior Partner and Chair of the Hospitality Industry Group, Michelman & Robinson, LLP
David M. Samuels, Esq., a senior partner and Chair of the Hospitality Industry Group at Michelman & Robinson, LLP, a national law firm, provides legal counsel and guidance to hotels, resorts, and private clubs in a variety of matters. He is a recognized authority in every facet of litigation related to personal and catastrophic injury, as well as premises liability and administrative law. He has significant expertise across an array of hospitality industry issues, including: guest safety; privacy; ADA accessibility; hotel security; common carrier liability; and property losses. Over the past 25 years, Mr. Samuels has successfully tried, mediated and arbitrated numerous complex disputes on behalf of hospitality industry clients in Southern California and across the country. Additionally, Mr. Samuels serves as Outside General Counsel to numerous hotel companies and regularly provides day-to-day guidance regarding hotel operations. He also assists numerous clients and hotel industry associations by providing operational training for management and staff. Beyond his dedication to the hospitality industry, Mr. Samuels is routinely sought by excess insurance carriers to serve as "monitoring" counsel in high exposure/catastrophic injury cases. He also represents general contractors in personal injury matters in the construction industry, and counsels government agencies and municipalities in cases arising from alleged dangerous conditions of public property. Mr. Samuels is regularly named to the list of Southern California Super Lawyers, and was honored as one of the Top Attorneys in Southern California by Super Lawyers Magazine. He is also recognized by Martindale-Hubbell as an AV (Preeminent) peer-rated attorney.
Please visit http://www.mrllp.com for more information.
Mr. Samuels, Esq. can be contacted at 310-564-2670 or dsamuels@mrllp.com
Author's Articles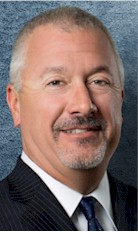 By David M. Samuels, Esq., Senior Partner and Chair of the Hospitality Industry Group, Michelman & Robinson, LLP