Editorial Board Guest Author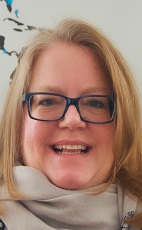 Ms. Kane
Victoria Kane
Counsel & Compliance Manager, Shiftgig, Inc.
Victoria Kane has extensive experience as legal advisor and management consultant in all areas of labor and employment law for various industries, such as hospitality, food service, staffing, advertising, marketing, technology, dealerships, colleges, government agencies and non-profit organizations. She has developed and implemented corporate university training for Fortune 500 businesses across North America. She has created and led coalitions of employers, franchisors, Chambers of Commerce, schools, and associations to develop education and job training opportunities for industry sectors, focused on upgrading skills and training of U.S. Veterans and individuals with hiring barriers (such as English language skills, disabilities, and non-violent criminal records). She has legal experience vigorously defending employers against single plaintiff and class action federal and state employment matters; and developing effective enterprise risk management strategies. Ms. Kane has thoroughly enjoyed teaching at Kendall College for over four years. Kendall is the Number One Chicago program for preparing students for careers in culinary arts and hospitality management. (TNS Global - 2013 Survey) Victoria develops content and assessments for teaching both on-ground and online courses in Legal Issues in Hospitality Management, Bankruptcy & Reorganization, Human Resources Management, and Risk Management. She also developed the Contract Law course for the Laureate partner school in Saudi Arabia. Currently, Ms. Kane serves as Counsel & Compliance Manager for Shiftgig, Inc., connecting millions of people to millions of shifts with employers in hospitality, retail, customer service and light industrial verticals. Shiftgig uses proprietary technology and mobile/web apps to continually assess worker demographics, time-to-fill efficiencies, and value-added services for year-round rapid deployment of a qualified talent pool.
Please visit http://shiftgig.com for more information.
Ms. Kane can be contacted at 312-489-5666 or vkane@shiftgig.com
Author's Articles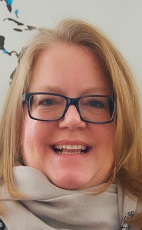 By Victoria Kane, Counsel & Compliance Manager, Shiftgig, Inc.