Editorial Board Guest Author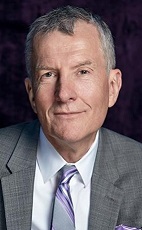 Mr. Kalanda
Jan Kalanda
Co-Founder, Morgansheer Hospitality
Jan Kalanda is a co-founder of Morgansheer Hospitality, an in-house hospitality team at Level Group, an innovative, full-service commercial and residential New York real estate brokerage company.
Born in Czechoslovakia, Mr Kalanda emigrated to the U.S. in 1983, becoming an American Citizen in 1989. Mr. Kalanda began his 32-year hospitality career as Chief Engineer at the Garden City Hotel in New York. This experience at an iconic, 1874 Long Island landmark, with 272 rooms, multiple restaurants, conference facilities and a spa, laid the foundation for his successful career in property and hotel management.
In 2002, Mr. Kalanda became a founding member of HK Hotels. As Executive Vice President he oversaw the development, opening and operations of six properties over a 15 year span in New York and Prague. With HK Hotels, Kalanda was responsible for all aspects of the pre-opening from design, to construction, to coordinating the opening with the property supporting and operations teams.
The luxury properties became premiere boutique hotels in NYC and Prague, including the 100-room Wales Hotel, the 103-room Elysee Hotel, 50-room Casablanca Hotel, 60-room Library Hotel, 73-room Giraffe Hotel and the 52-room Aria Hotel in Prague.
In 2008 Mr. Kalanda joined the Gansevoort Hotel Group, a young and dynamic company that had the vision to develop its first property in New York's Meatpacking District. The hotel became the company's flagship and led to a complete renaissance in the area.
As part of the Executive team, he was instrumental in searching, developing and opening new properties. A further three properties were added to the Gansevoort portfolio: the Gansevoort South in South Beach, Florida; the ultra deluxe Gansevoort Turks & Caicos; and the 249-room Gansevoort Park in Midtown, New York City. All properties are now globally established, thriving financially and remain stable.
Recently, Mr. Kalanda helped to found the in-house hospitality team, Morgensheer Hospitality, at Level Group. Backed up by Level Group's commercial brokerage resources, Mr. Kalanda and his partner, Trica Jean-Baptiste, are uniquely positioned to address the full scope of the hospitality industry's real estate needs.
Please visit http://www.kalanda.us for more information.
Mr. Kalanda can be contacted at +1 917-593-3037 or jan@kalanda.us
Author's Articles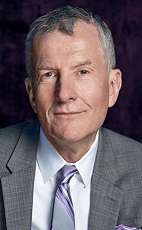 By Jan Kalanda, Co-Founder, Morgansheer Hospitality