Editorial Board Guest Author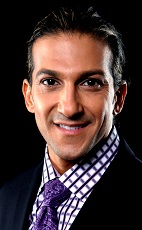 Mr. Sadeghi
Arman Sadeghi
CEO & Founder, Titanium Success
Mr. Arman Sadeghi is the founder and CEO of Titanium Success. Voted as one of the best keynote speakers in 2016, Mr. Sadeghi is an entrepreneur, neuroscientist, author and business coach. He is passionate about helping people achieve success.
The founder of over a dozen companies, Mr. Sadeghi also coaches some of the top business executives in the United States. His approach to leadership - innovative by design, and effective in its consistency of results - is a mainstay for the hospitality industry. He works with hotel executives and staff, customizing his presentations to reflect the respective needs of his audience.
Mr. Sadeghi's believes a hotel has a personality - a sense of identity - that executives should showcase and employees should leverage, so guests may enjoy a distinctive brand of service. This emphasis on service is at the center of Mr. Sadeghi's conversations with hoteliers, because he believes - and the hoteliers he advises recognize - that service is the one thing they can control: It is the one thing they can strengthen without great expense or mastery of some technical subject.
Service inspires Mr. Sadeghi's talks, intimate gatherings with hotel executives where he helps these individuals better define the communities they represent and the guests they seek to attract. With a combination of intelligence and wisdom, he addresses this subject with passion, eloquence and style. He demonstrates the value of service by serving his audience - with respect, dignity, insight and patience. That strategy benefits a diversity of hotel executives, from managers of large resorts to owners of boutique properties.
Please visit http://www.titaniumsuccess.com for more information.
Mr. Sadeghi can be contacted at 844-884-8264 or arman@titaniumsuccess.com
Author's Articles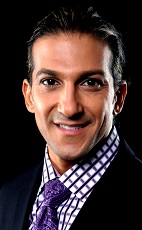 By Arman Sadeghi, CEO & Founder, Titanium Success