Editorial Board Guest Author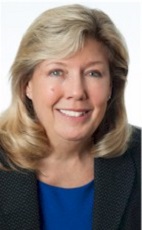 Dr. Olson
Lynne A. Olson
RD&E Corporate Scientist, Global Sustainability, ECOLAB
Lynne Olson is a Corporate Scientist for Global Sustainability at Ecolab Inc., the global leader in water, hygiene and energy technologies and services that protect people and vital resources.
In her current role, Dr. Olson helps drive top-line growth for Ecolab and its customers by embedding sustainability thought leadership into innovation management, product offerings, and sector-level standardization of sustainable growth benchmarks.
Dr. Olson has more than 30 years of experience in product development, and program management, which has resulted in many individual and group patents. She was part of the first Ecolab team trained as Lean Six Sigma (LSS) Black Belts, and led several significant process improvement projects. After LSS work, she was part of the founding group that defined and deployed the current Ecolab Corporate Sustainability team.
Dr. Olson is active in industry groups focused on developing product stewardship guidance. In this context, she provides subject matter expertise to sustainability standard review and development, evolving market initiatives including the Chemical Life Cycle Collaborative (CLiCC) in Santa Barbara, and she is currently on the board of directors of the Sustainable Procurement Leadership Council (SPLC).
Ecolab is a trusted partner at more than one million customer locations. With 2015 sales of $13.5 billion and 47,000 associates, Ecolab delivers comprehensive solutions and on-site service to promote safe food, maintain clean environments, optimize water and energy use and improve operational efficiencies for customers in the food, healthcare, energy, hospitality and industrial markets in more than 170 countries around the world.
Dr. Olson received her Ph.D. in Textile Science from the University of Wisconsin at Madison.
Please visit http://www.ecolab.com for more information.
Dr. Olson can be contacted at 651-795-5737 or lynne.olson@ecolab.com
Author's Articles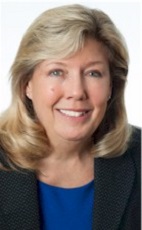 By Lynne A. Olson, RD&E Corporate Scientist, Global Sustainability, ECOLAB