Editorial Board Guest Author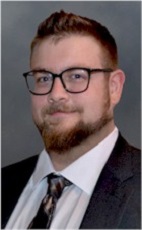 Mr. Pisterzi
Michael Pisterzi
Marketing Manager, Spear One
Michael Pisterzi is the Marketing Manager of Spear One, a full-service meeting planning and sales incentive company in Dallas, Texas.
Spear One helps Fortune 1000 clients engage their employees and sales channels through group incentive travel, event planning, recognition & incentive programs, and engagement campaigns - with creativity, flexibility, and a commitment to results.
Spear One has won numerous industry awards, including Best Places to Work in the Meetings Industry by Meetings & Conventions magazine and a Motivation Masters Award by Incentive Magazine.
Mr. Pisterzi looks to further this trend of industry excellence with the aid of emerging technologies and cutting-edge marketing practices. Mr. Pisterzi arrives at Spear One with a diverse background in mobile app development, B2B sales, digital marketing, pro audio-visual manufacturing & installation, and an obsessive appreciation for all things tech.
Certified in content and inbound marketing, Mr. Pisterzi looks to develop and curate Spear One's client-oriented resources to the benefit of the industry, as well as current & future clients. This includes the recently published 12.5 Steps to a Perfect Incentive Program, a comprehensive how-to guide packed with 70 pages of incentive tips, actionable advice, and industry research.
The Spear One team of meeting planners have also turned out several free e-books focused on group meetings and incentive travel - Meeting Planner Review of All-Inclusive Resorts with candid reviews, ratings, and rankings of their top 36 all-inclusive resorts for groups; the Maui Incentive Travel Guide featuring resort reviews, top group activities, and island fun facts; and The Incentive Travel Guide for Kauai, Lanai, and The Big Island.
Please visit http://www.spearone.com for more information.
Mr. Pisterzi can be contacted at +1 972-661-6081 or michael.pisterzi@spearone.com
Author's Articles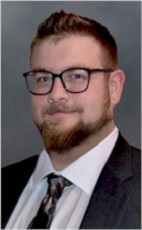 By Michael Pisterzi, Marketing Manager, Spear One