Editorial Board Guest Author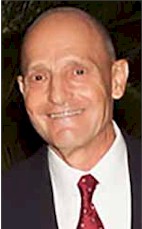 Mr. Salisbury
Ralph Salisbury
Senior Vice President, Impact Enterprises, Inc.
Supporting and participating in socially conscious endeavors is an important part of Mr. Salisbury's personal and professional life. He believes a stronger sense of balance in life can be achieved through some participation in activities that focus on 'giving-back'.
Success should be shared, not divided or apportioned as some fear, just shared through a contribution of time, and funds if possible. Time can be the most personally rewarding of contributions due to a physical connection, however, watching a financial contribution make a difference in someone, some family, and some group's life can be equally rewarding.
Mr. Salisbury's professional successes has enabled him to be an active supporter in several areas of giving-back, and now as Senior Vice President of Impact Enterprises, Inc., has established a corporate responsibility program for the company that includes a 'staff-championed-causes' initiative that allows Impact's staff to be active participants in meaningful 'giving-back'.
A degree in business from Syracuse University lead Mr. Salisbury to Wall Street, then onto his own business, and finally to Impact Enterprises, Inc. His professional experiences include credit oriented real estate investment for state and municipal pension funds, wind energy development, communications, and marketing and advertising.
Volunteer activities have included the Yellow Ribbon Fund at Walter Reed Army Hospital in Washington, DC, Children's Medical Center in Dallas, TX, Nelson-Tebedo Research Clinic in Dallas, TX, Veterans Village of San Diego, and VA Medical Centers in Portland, OR and Bend, OR.

Please visit http://www.impactenterprises.com for more information.
Mr. Salisbury can be contacted at +1 845-988-1900 or rsalisbury@impactenterprises.com
Author's Articles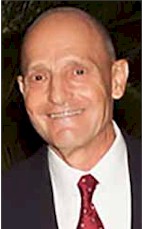 By Ralph Salisbury, Senior Vice President, Impact Enterprises, Inc.