Editorial Board Guest Author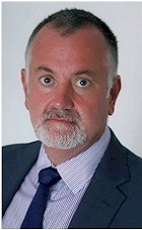 Mr. Lewis-Purcell
Jason Lewis-Purcell
Vice President, GDS, SiteMinder
From the renowned Brown's Hotel and The Lancaster in London, to the Millennium Hotels and Resorts chain, Jason Lewis-Purcell has served as a director of sales and marketing at some of the world's leading properties to gain an intimate understanding of a hotelier's true needs and challenges.
Indeed, Mr. Lewis-Purcell's humble beginnings in the world of hospitality started at the age of 11, helping his family to clean and upkeep their bed and breakfast. It is Mr. Lewis-Purcell's long professional career in hospitality that has forged his success at travel technology disrupters since 2010, including TravelClick and the hotel industry's leading cloud platform, SiteMinder, where he initially led sales and marketing for the company's booming EMEA region.
Under Mr. Lewis-Purcell's leadership, SiteMinder secured some of Europe's most prominent and respected hotels, including GCH Hotel Group; Macdonald Hotels & Resorts and Malmaison in the UK; Derag Livinghotels in Germany; and Silken Hotels, Rusticae and Sercotel in Spain where the company continues to dominate in the hotel technology arena.
Today Mr. Lewis-Purcell heads up SiteMinder's global GDS business and, with the mantra of bringing the GDS into the modern, digital world, is responsible for orchestrating a business that uniquely brings cloud-based technology together with legacy systems to provide hotels an incomparable total distribution platform.
GDS by SiteMinder gained its own chain code ('GD') in mid-2016 and, over the 12 months that followed, more than tripled in hotel customer users to power nearly 200,000 reservations worth over $60 million in hotel revenue.
Please visit https://www.siteminder.com for more information.
Mr. Lewis-Purcell can be contacted at +44 02031510730 or jason.lewis-purcell@siteminder.com
Author's Articles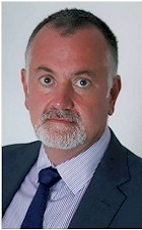 By Jason Lewis-Purcell, Vice President, GDS, SiteMinder