Editorial Board Guest Author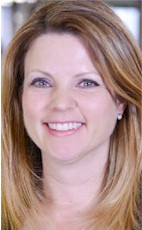 Ms. Vereb
Francesca Vereb
Senior Director of Product Marketing for Hospitality Cloud, Cvent
Francesca Vereb is the Sr. Director of Product Marketing for the Hospitality Cloud at Cvent, the global meeting, event, and travel technology provider for meeting and event professionals. She is a strategic and data-driven product and marketing expert with an entrepreneurial streak and a passion for the convergence of strategy and execution excellence.
Ms. Vereb thrives while working across business units and at all levels of an organization to develop and grow B2B and B2C concepts and strategies, while translating them into actionable tactics that amplify awareness and yield sustainable growth. In her Sr. Director of Product Marketing role at Cvent, she leads an international team that is responsible for evolving and executing the go-to-market strategy for Hospitality Cloud products, including integrated solutions for group and transient hospitality audiences.
Ms. Vereb works closely with Cvent's technology and sales teams in areas such as value proposition development, demand generation tactics, and sales enablement strategies and content development, with a specialized focus on account-based marketing. She continues to drive high revenue growth in her position, while accessing market and competitor environments to expand market share.
Prior to Cvent, Ms. Vereb served as the Director of Strategic Marketing for Gannett and Director of Global Marketing for Hilton. She also tackled complex marketing initiatives in a tough turn-around situation at a luxury master-planned national developer during the housing crisis, and started her career in strategic ad agencies working in USA, Europe, and Africa where she led campaigns for brands like Red Bull, Cadbury, Intercontinental Hotels, and Pfizer.
Please visit http://www.cvent.com for more information.
Ms. Vereb can be contacted at 866-318-4358 or fvereb@cvent.com
Author's Articles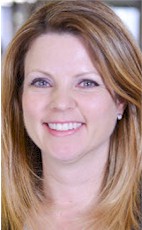 By Francesca Vereb, Senior Director of Product Marketing for Hospitality Cloud, Cvent