Editorial Board Guest Author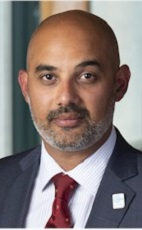 Mr. Bharucha
Jaavid Bharucha
Corporate Director of Revenue Management, Arbor Lodging Management
Jaavid Bharucha is the Corporate Director of Revenue Management for Arbor Lodging Management, a performance-focused and innovative hotel investment and management company based in Chicago. In this role with Arbor Lodging Management, Mr. Bharucha develops and executes revenue strategies for Arbor Lodging Management. With a management portfolio of 15 hotels with 1,759 guest rooms, Arbor Lodging Management provides a fresh, thoughtful, and curated approach to hospitality services that are metrics driven, value proven, and progressive to guests, associates, and owners.
Through his career of over 12 years in the industry with revenue management experience, Mr. Bharucha brings insight from his time at Radisson Lexington and Hotel Pennsylvania in New York and The Bricton Group and TPG Hospitality in the Chicagoland area to his current role at Arbor Lodging Management. Throughout each role held, Mr. Bharucha worked directly with on-property general managers and vice presidents or sales & marketing to generate forecasts, monitor the comp set, check for movement and rate variance, and assist in development of sales plan across the board. Mr. Bharucha has been with Arbor Lodging Management for over a year, working with the team through the recent transition from NVN to Arbor Lodging Management. Mr. Bharucha brings professional know-how and tangible results hi optimizing revenues by developing revenue maximization ideas and strategies, offering services to attractions in the area, and promoting the properties through various distribution channels.
Prior to his time in the hotel space, Mr. Bharucha held a market manager position at Priceline Inc. in Chicago. Mr. Bharucha earned his Bachelor of Science in Business Administration in Travel and Hospitality Management from Hawaii Pacific University.
Please visit http://www.arborlodging.com for more information.
Mr. Bharucha can be contacted at +1 312-854-0540 or jbharucha@arborlodging.com
Author's Articles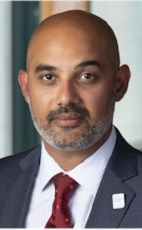 By Jaavid Bharucha, Corporate Director of Revenue Management, Arbor Lodging Management