Editorial Board Guest Author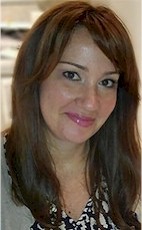 Ms. Hertzler
Amanda Hertzler
Executive Managing Director & Director of Design, MKDA
Amanda Hertzler is Executive Managing Director and Director of Design at MKDA, an architecture and interior design studio located in Miami's Wynwood Arts District that is part of the MKDA parent company headquartered in Manhattan's Flatiron District. Ms. Hertzler is the visionary behind hotel developments and concepts throughout South Florida and the Caribbean, including the interior renovations of a resort in Ft. Lauderdale; multiple concepts for proposed hotel sites in Miami; the revitalization of Spanish Court Resort in Jamaica; and the concept for an eco-resort in the U.S. Virgin Islands. A trusted advisor to many of Miami's commercial real estate leaders, Ms. Hertzler provides advisory services on investment and development opportunities across Miami, but primarily in the city's emerging urban neighborhoods of Wynwood, the Design District and Downtown Miami. Her work includes the renovation, repositioning and adaptive reuse of the following prime commercial properties: Douglas Entrance, La Puerta del Sol, Brickell City Tower, Courthouse Tower, 200 Southeast First Building, 80 NE 40th Street and New World Tower.
She also designed concepts for the adaptive reuse of an entire block of warehouses in Wynwood comprising 40,000 square feet of retail and 30,000 square feet of rooftop green space. Amassing over 1,000,000 square feet of interiors assignments in just a few short years, Ms. Hertzler additionally designed office interiors for Creative Artists Agency, SproutLoud, DLD Lawyers, INC Global, Burn and Forman, Voomi, Liberty Power and Banyan Street Capital, among others. Ms. Hertzler is a 2017 South Florida Business Journal 40 Under 40 honoree. She earned her Master's Degree in Interior Design at New York's prestigious Pratt Institute School of Art and Design after studying design and architecture in Paris, France at the Universite de Sorbonne.
Please visit http://www.mkda.com for more information.
Ms. Hertzler can be contacted at +1 305-917-0700 or ahertzler@mkda.com
Author's Articles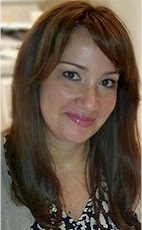 By Amanda Hertzler, Executive Managing Director & Director of Design, MKDA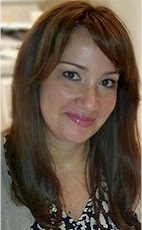 By Amanda Hertzler, Executive Managing Director & Director of Design, MKDA