Editorial Board Guest Author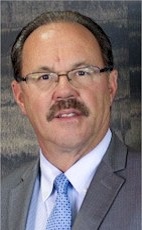 Mr. McIntosh
Bob McIntosh
Regional VP Sales & Marketing, GF Management
Bob McIntosh is Regional Vice President of Sales and Marketing at GF Management. Mr. McIntosh joined GF in 2014. GF is an acronym for Good Fundamentals and that is the cornerstone of core philosophy and culture.
Mr. McIntosh's role is to provide strategic support and guidance to a portfolio of owned and managed hotel assets for this privately held company. This role requires ongoing travel to those assets in the field to monitor plans, actions and results against competitors and owners expectations.
GF Management provides services to ownership groups, financial institutions and third parties including acquisitions, development, asset management, hotel receiverships, advisory and consulting services.
GF also owns and manages a portfolio of hotels, catering facilities and golf courses located exclusively in the continental United States. Part of GF Management's expertise is their ongoing partnership with the hotel brand teams as they purchase assets; execute top to bottom design and renovations to those assets and reposition them as leaders within their markets. GF is committed to meet and exceed brand requirements during the design and execution of hotel renovation and is recognized as an innovator and award winning owner.
GF leadership holds several owners advisory positions within IHG and Hilton. Mr. McIntosh is a 39 year hospitality veteran with a proven track record in operations, sales and marketing and pre and post opening of upper upscale hotels and resorts.
These included Playboy Hotels and Resorts early in his career, independent hotels and resorts as well as branded assets for Hilton Hotels and Resorts and Starwood.
Prior to joining GF, Mr. McIntosh was multi-property Director of Sales and Marketing for Remington Hotels, Starwood Hotels as preopening Director of Sales and Marketing for the Westin Jersey City Newport in Jersey City, New Jersey. He also supported the preopening team of the W Hotel in Hoboken, New Jersey.
Currently, Mr. McIntosh is focused the post renovation repositioning of the Westin Chicago North West in Itasca Illinois and preparing for the renovation of the Doubletree by Hilton in Colorado Springs, Colorado.
Please visit http://www.gfhotels.com for more information.
Mr. McIntosh can be contacted at +1 973-945-6892 or mcintoshb@gfhotels.com
Author's Articles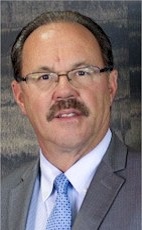 By Bob McIntosh, Regional VP Sales & Marketing, GF Management