Editorial Board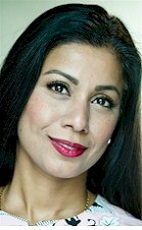 Ms. Hanegreefs-Snehi
Renu Hanegreefs-Snehi
VP Corp Communications, PR & Reputation Management, Carlson Rezidor Hotel Group
Renu Hanegreefs-Snehi is Vice President of Corporate Communications, PR & Reputation Management at Carlson Rezidor Hotel Group, where she leads a team of ten executives across the communications and marketing functions. She is responsible for developing and protecting the integrity of the company's corporate and consumer brands and ensuring streamlined communication of business, strategies and people across 80+ countries in Europe, the Middle East & Africa.
Ms. Hanegreefs-Snehi is also a keen advocate for corporate diversity and women in leadership, and acts as a mentor for young professionals within the company. An experienced leader, she has built her career and commercial acumen in the disciplines of branding, marketing and communications over the past 25 years. She has been with the Carlson Rezidor Hotel Group since 2001, grounded with studies in International Business Management and Business Administration.
A holistic approach to strategy and campaigns allows Ms. Hanegreefs-Snehi and her teams to deliver brand results that are commercial, compelling, credible and creative; and her drive and initiative has resulted in award winning campaigns for Carlson Rezidor Hotel Group. One of many examples is the world premiere of Radisson RED, which won Best Communication Campaign at the Worldwide Hospitality Awards, despite being launched in Belgium during difficult times following the fatal terrorist attacks in Brussels.
Furthermore, Ms. Hanegreefs-Snehi is an integral part of strategic leadership changes within the company, including launching new strategies following CEO changes in 2013 and the launch of a new Employee Value Proposition.
Ms. Hanegreefs-Snehi's influence is group wide. She is Editor-in-chief of the Carlson Rezidor Hotel Group magazine; the group-wide, multi-brand Intranet and extranet, MOMENTUM; and Employee Social Network Site for all 43,700 employees across EMEA. Ms. Hanegreefs-Snehi is also the curator of the award-winning corporate website www.rezidor.com, which was ranked Europe's Best Corporate Website on the KWD ranking
Please visit http://www.rezidor.com for more information.
Ms. Hanegreefs-Snehi can be contacted at +1 322-702-9241 or renu.snehi@carlsonrezidor.com
Author's Articles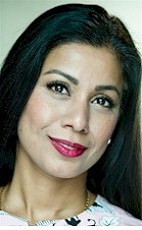 By Renu Hanegreefs-Snehi, VP Corp Communications, PR & Reputation Management, Carlson Rezidor Hotel Group