Editorial Board Guest Author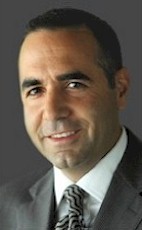 Mr. Ouri
Ahmad Ouri
Chief Executive Officer, SONIFI
A proven high growth business leader with a hands-on technology background, Ahmad Ouri joined SONIFI® Solutions, Inc. as Chief Executive Officer in January 2015. He has introduced a culture of innovation into the company as evidenced by the number of new products launched and the amount of patents filed over the past 24 months.
Mr. Ouri's track record includes building strong teams, driving new business growth, and managing large-scale/high impact changes that support innovation and operational efficiency with the right balance that drives incremental value. SONIFI is the leader in innovative guest engagement solutions for the hospitality and healthcare industries serves 500 million travelers in over 1.1 million hotel rooms annually. The company's core services include internet services, mobility, interactive television, and free-to-guest solutions along with unparalleled nationwide technical support and professional services.
Prior to joining SONIFI, Mr. Ouri held the role of CEO of Technicolor's digital out of home media company, IZON Media. Previously, he served as Technicolor's Chief Marketing Officer and was responsible for rebranding the company from Thomson to Technicolor. He joined Technicolor in 2002 and held multiple leadership roles including president of Technicolor Digital Cinema and President of Content Services division, overseeing worldwide visual effects, post-production and distribution services. He then assumed the role of Chief Technology Officer, defining and implementing technology strategy working closely with Hollywood studios.
Before joining Technicolor, Mr. Ouri was CEO of Philips Electronics' MP4Net, a startup focused on content streaming products. Prior to that, he was President and GM of Philips' video server division serving the broadcast and post-production segments. He attended the University of Utah, where he graduated with two Bachelor of Science degrees in electrical engineering and mathematics, a Master's in business (MBA) and completed studies for a Master's degree in engineering (instrumentation).
Please visit http://www.sonifi.com for more information.
Mr. Ouri can be contacted at 605-988-1210 or aouri@sonifi.com
Author's Articles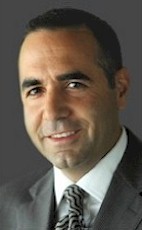 By Ahmad Ouri, Chief Executive Officer, SONIFI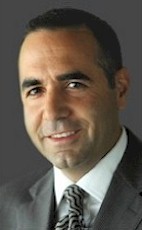 By Ahmad Ouri, Chief Executive Officer, SONIFI