Editorial Board
Dr. Hardigree
Christian Hardigree
Founding Director, Michael A. Leven School of Culinary Sustainability, KSU
As Founding Director and Professor of the Michael A. Leven School of Culinary Sustainability and Hospitality at Kennesaw State University, Dr. Christian Hardigree oversees the Bachelor of Science degree program which houses over 260 majors and services over 1500 students enrolled in classes.

Addressing both "sustainability on the plate" as well as "sustainability beyond the plate" in terms of water, waste and energy efficiencies, this highly relevant management program provides a competitive advantage and discernible point of differentiation as the epicenter for teaching, research and best practices in sustainable culinary and hospitality management. The flexibility of the program's curriculum allows students to emphasize careers in beverage management, event planning, specialized cuisines, and the hotel industry.

Prior to coming to KSU, Dr. Hardigree served as a tenured faculty member in the William F. Harrah College of Hotel Administration at the University of Nevada, Las Vegas (UNLV), teaching graduate and undergraduate courses in law, management, ethics and diversity. During her tenure at UNLV, she also served as the Assistant President and Chief of Staff to the University President, the Associate Dean for Strategic Initiatives in the Hotel College, the Department Chair for Hotel Management, and as the Associate Athletic Director for Community Development and Special Projects.
Dr. Hardigree started teaching courses at UNLV in 1997, being awarded several awards for teaching and service, in addition to compiling an impressive and nationally renowned research and scholarly engagement portfolio. In addition to her academic obligations, Dr. Hardigree has an extensive background as a trial attorney practicing primarily in the areas of premises liability, security/safety, products liability, and employment law. She maintains an active caseload, including private consulting and mediation/arbitration services. She is a Nevada state-appointed Arbitrator. She is licensed to practice law in the states of Nevada and Georgia, as well as the United States District Court, District of Nevada.
Dr. Hardigree also serves as a consultant for numerous clients on a variety of issues. Dr. Hardigree conducts research and presents nationally at industry conferences as related to her areas of expertise, including food safety, risk management, sustainability, workplace violence and employment / management issues. She is a national expert on bed bug litigation, speaking across the country on the subject.
Please visit http://www.kennesaw.edu for more information.
Dr. Hardigree can be contacted at 470-578-7974 or chardigr@kennesaw.edu
Author's Articles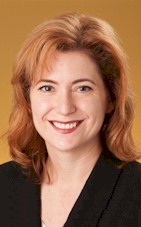 By Christian Hardigree, Founding Director, Michael A. Leven School of Culinary Sustainability, KSU