Editorial Board Guest Author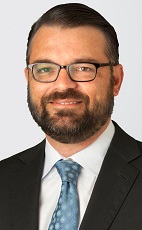 Mr. Dewey
Josias Dewey
Partner, Holland & Knight LLP
Josias N. Dewey is a partner with Holland & Knight LLP and the leader of the firm's Miami Real Estate Practice Group. He is a financial services and real estate attorney and is considered a thought leader on blockchain and distributed ledger technology. He is the co-author of "The Blockchain: A Guide for Legal and Business Professionals," the first-ever book on blockchain technology and the law.
Mr. Dewey regularly represents a diverse group of banks and other financial institutions, from large international banks to local community banks, as well as insurance companies and investment funds involved in finance transactions. His finance practice encompasses a broad range of asset classes and transaction structures, including real estate financing, healthcare real estate finance and asset-based lending, such as receivable, inventory, equipment and working capital facilities. He has significant experience representing both lead lenders and participant lenders in participations, syndicated transactions and other co-lending arrangements.
Mr. Dewey also is an experienced software developer who has developed workflow applications to speed up the lifecycle of financing and other transactions by reducing the inefficiencies caused by repetitive, process-level tasks.
Mr. Dewey has written and spoken extensively on blockchain, distributed ledger technology and the convergence of tradition human-prose contracts and computer code-based "smart contracts." He combines his technical understanding with his experience addressing the legal and regulatory issues that surround the use of blockchain in a broad range of applications. As applied to blockchain and distributed ledger technology,.
Mr. Dewey has experience in several substantive areas of the law outside his traditional area of practice. He also is an adjunct professor of law at the University of Miami School of Law, teaching a real estate transactions course where he places heavy emphasis on how technology is changing the way transactions are structured and counterparty risks are allocated.
Please visit http://www.hklaw.com for more information.
Mr. Dewey can be contacted at 305-789-7746 or joe.dewey@hklaw.com
Author's Articles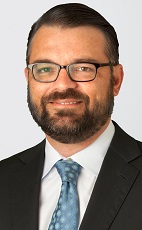 By Josias Dewey, Partner, Holland & Knight LLP