Editorial Board Guest Author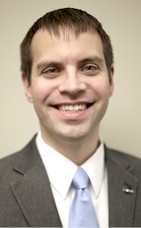 Mr. Pfeifer
Luke Pfeifer
Director of Product Management, Agilysys
Luke Pfeifer holds the position of director of product management at Agilysys. Agilysys is a leading technology company that provides innovative software and services for property management, point-of-sale, reservation and table management, inventory and procurement, workforce management, analytics, document management and mobile and wireless solutions and services to the hospitality industry.
Mr. Pfeifer is responsible for driving the vision and direction for Agilysys' hotel property management technology solutions. He also led the design, development and launch of the company's groundbreaking rGuest® Stay property management system.
Mr. Pfeifer joined Agilysys in 2009 and has served in a variety of roles with increasing responsibility. He is responsible for guiding the direction of the company's property management systems. Prior to Agilysys, he enjoyed approximately 10 years in hospitality operations most recently at Kalahari Resorts where he served as Rooms Division Director in Sandusky, Ohio.
Mr. Pfeifer has worked for other organizations including Gemstone Resorts (now Benchmark), Great Wolf Resorts, and Pride Hospitality. In addition to his hospitality operations tenure, he founded Global Logics Guest Link a service that installed some of the first WIFI-enabled hotels in Wisconsin. He was also the founder of Digital Axis, a leading internet provider in Wisconsin. He sold Digital Axis in 1999.
Mr. Pfeifer holds a Bachelor of Arts degree in Hospitality Management from Lakeland College (now Lakeland University). Agilysys operates throughout North America, Europe and Asia, with corporate services located in Alpharetta, GA, and offices in Singapore, Hong Kong, Malaysia, the Philippines and India.
Please visit http://www.agilysys.com for more information.
Mr. Pfeifer can be contacted at 877-369-6208 or luke.pfeifer@agilysys.com
Author's Articles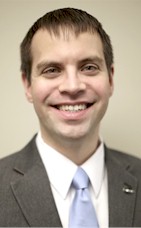 By Luke Pfeifer, Director of Product Management, Agilysys