Editorial Board Guest Author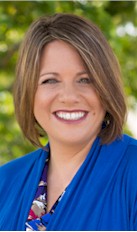 Ms. Seay
Lisa Seay
Founder, Element C
Lisa Seay is on a mission to help individuals find their professional purpose (and power!) and help companies develop cost-effective, efficient and sustainable talent management strategies. As founder of the coaching/consulting firm element c, Ms. Seay leverages her HR background to provide individual and team coaching, leadership development and team building services.
By working in myriad environments during her 25-year corporate career—including startups, mergers and acquisitions, franchised organizations and large entities with multi-state locations—she knows firsthand how challenging organizational situations impact workforce performance, employee engagement and personal career growth. Prior to launching element c in 2015, Ms. Seay held talent management and HR director roles in a variety of organizations, including A.T. Kearney, YUM! Brands and Baylor Health Care System. During Ms. Seay's tenure at Yum! Brands/Pizza Hut, Inc., she managed a $500K employee marketing initiative that attracted 250,000+ job seekers to the company's new online application system in three months.
Most recently, she served as a National Director of Human Resources at Conifer Health Solutions in Frisco, Texas, where she led a team that supported 3,000+ employees. In the book Humans@Work, Ms. Seay joined with other HR professionals to address some of the top challenges employers face in today's marketplace. In her chapter, Elements of the Lost and Found Spirit, Ms. Seay explores how to identify when one has lost their uniqueness when it comes to their work and what leaders can do to support those individuals in being their best at work. A proponent of life-long learning,
Ms. Seay holds a Graduate Certificate in Executive Coaching from the University of Texas at Dallas and is a Certified Lumina Learning Practitioner. Ms. Seay lives outside Dallas with her husband, Brian, who works in the financial services industry, and their young daughters. She is the New Family Liaison at her children's school and also serves on the personnel committee at her church.

Please visit http://www.theelementc.com for more information.
Ms. Seay can be contacted at 214-394-7308 or lisa@theelementc.com
Author's Articles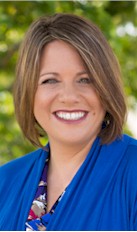 By Lisa Seay, Founder, Element C