Editorial Board Guest Author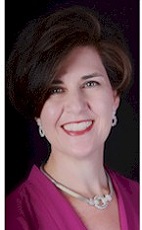 Ms. Oliver-Knappe
Stacey Oliver-Knappe
Owner, The Customer Service Gurus
Stacey Oliver-Knappe is the owner and chief consultant of The Customer Service Gurus, headquartered in beautiful Orlando, Florida. During her career, she has personally trained more than 10,000 people in leadership and professional development skills, and has reached many with her customized program, The Secret to Customer Service Excellence. Ms. Oliver-Knappe has also developed customized training programs for some of the largest companies in the hospitality industry and for customer contact centers. Ms.
Oliver-Knappe began her career at Walt Disney World where for eight years she worked in a multitude of guest service roles, primarily in front office operations. Her happily ever after Disney involved developing her foundational Disney training skills as a new hire trainer, then adding to her academic knowledge plus working several positions in the learning area. Her last formal role was in learning and development management. Her last formal role was in learning and development management, leading a team of trainers for an international timeshare company
She is a self-proclaimed Training Fanatic! Ms. Oliver-Knappe's clients range from multinational corporations to small businesses and non-profits. In 2012, she started The Customer Service Gurus after devoting 15 years to developing her training expertise in corporate environments. Partnering with clients, she helps them achieve performance improvement through small actions (such as clarifying policies) and large initiatives (such as creating and implementing worldwide training programs). She is a well-praised speaker who shares her hopeful vision of customer service, hospitality, and human resources practices to her audiences.
Ms. Oliver-Knappe has a master's degree in Adult Education, focusing on training and staff development, from the University of South Florida, and has earned PHR and SHRM-CP Human Resources designations. She lives in Orlando with her husband Rolf and her two cats. As a devoted lifelong learner herself, she is currently working on improving her cooking skills; she has completed a marathon and is a feisty kickboxer.
Please visit http://www.thecustomerservicegurus.com for more information.
Ms. Oliver-Knappe can be contacted at 407-495-0846 or stacey@thecustomerservicegurus.com
Author's Articles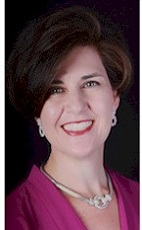 By Stacey Oliver-Knappe, Owner, The Customer Service Gurus