Editorial Board Guest Author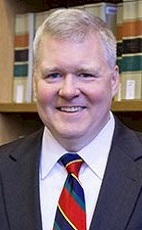 Mr. Lannan
Robert Lannan
Principal, Lannan Legal PLLC
Robert W. Lannan is the Principal of Lannan Legal PLLC. Mr. Lannan has practiced law for 22 years, 12 of them in the hospitality industry. He represents owners and operators of hotels, restaurants, private clubs and other hospitality businesses in a variety of transactions, including sales, financings, joint venture agreements, management agreements, franchise agreements, and general commercial transactions matters related to operations of hospitality businesses. Before beginning his private practice, Mr. Lannan was a Vice President and Senior Counsel at Hilton Worldwide, Inc., where he led a group of attorneys responsible for advising the company on operation of all of its owned and managed hotels worldwide.
Earlier, he was a Vice President and Senior Counsel at Marriott International, Inc., where he represented that company in transactions involving hotels in the United States as well as the United Kingdom, the Middle East and Africa. Mr. Lannan is a Founding Co-Chair of the Hotel & Lodging Legal Summit, an annual continuing legal education conference at Georgetown University Law Center.? He also serves on the faculty of Georgetown University's Global Hospitality Leadership graduate program. He has served as the Chair of the American Bar Association Hotels, Resorts and Tourism Committee. Before joining the hospitality industry, Mr. Lannan practiced in two international law firms and as a Captain in the U.S. Army Judge Advocate General's Corps.
He received his J.D. from Georgetown University Law Center and his B.A., magna cum laude, from Georgetown University. He also holds an LL.M. in Environmental Law, with highest honors, from The George Washington University.
Please visit http://www.lannanlegal.com for more information.
Mr. Lannan can be contacted at +1 202-223-8901 or robert.lannan@lannanlegal.com
Author's Articles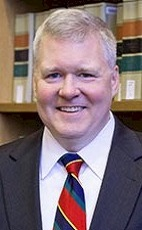 By Robert Lannan, Principal, Lannan Legal PLLC