Editorial Board Guest Author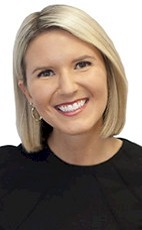 Ms. Wilkins
Leslie Wilkins
Co-Founder, Pipeline Social Media
As the Co-Founder of Pipeline Social Media, Leslie Wilkins brings with her over 10 years of digital marketing experience that spans from social media marketing and advertising to hotel specific marketing and branding. Since co-founding Pipeline in June 2011, she has been a part of every business-making decision as she succeeded in building an effective team and business model that maintains contemporaneity in an ever-changing social media environment. With a team of twelve, Ms. Wilkins carries out her mission to help businesses and brands fully benefit from the power of social media, website design, optimization, and advertising. Pipeline's skilled team thrives off of the cultivation of a positive working environment built on ethics, trust, and faith.
Pipeline Social Media is a full-service digital marketing agency that enables its clients to expand their digital impact and customer loyalty by combining unique content strategies, results-driven web design, and advertising campaigns. Pipeline Social Media manages 400+ social media channels and websites, and optimization campaigns on behalf of businesses across the U.S.
Pipeline Social Media offers three approaches to help hotels increase their social media presence: full management, hands-on social media training for hotel staff, and monthly monitoring programs to coach teams along the way. Pipeline also designs and develops custom websites and landing pages, search engine optimization (SEO) campaigns, blogging, and email marketing campaigns. Pipeline is headquartered in Atlanta, GA.
Prior to founding Pipeline, Ms. Wilkins worked in the industries of social media, blogging and hotel real estate brokerage. Ms. Wilkins graduated Summa Cum Laude from the University of North Georgia in 2008. Ms. Wilkins lives south of Atlanta with her husband of eight years.
Please visit http://www.pipelinesocialmedia.com for more information.
Ms. Wilkins can be contacted at 678-814-4601 or leslie@pipelinesocialmedia.com
Author's Articles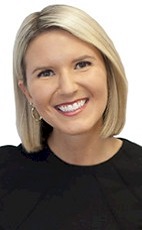 By Leslie Wilkins, Co-Founder, Pipeline Social Media