Editorial Board Guest Author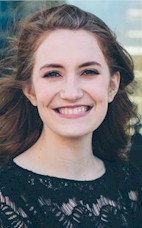 Ms. Kaucic
Grace Kaucic
Associate Marketing Manager, TDn2K
Grace Kaucic is the Associate Marketing Manager at TDn2K (Transforming Data into Knowledge), a leading software and solution provider for the foodservice industry. Ms. Kaucic joined the TDn2K marketing team in 2015 after interning in the operations department. She is now responsible for the execution of digital marketing strategies as well as content creation, including articles, videos, graphics and emails. During her tenure with TDn2K, she has written numerous articles on the restaurant industry, covering topics such as employee benefits, operational performance and digital marketing.
Ms. Kaucic is native to Silver Lake, Ohio and received her bachelor's degree in Journalism and Spanish from John Carroll University in Cleveland in 2015. During her time at university, she worked as the Op/Ed and Editorial editor for The Carroll News, the university's award-winning weekly newspaper. Upon graduation, she moved immediately to Dallas, Texas to begin her work with TDn2K.
TDn2K is the parent company of People Report, Black Box Intelligence and White Box Social Intelligence. People Report provides service-sector human capital and workforce analytics for its members on a monthly basis. Black Box Intelligence provides weekly financial and market level data for the restaurant industry. White Box Social Intelligence delivers consumer insights and reveals online brand health. TDn2K membership represents 43,000 restaurant units, 2.5 million employees and $68 billion in sales. They are also the producers of leading restaurant industry events including the Global Best Practices Conference held annually each January in Dallas, Texas.
Please visit http://www.tdn2k.com for more information.
Ms. Kaucic can be contacted at 214-238-4172 or grace.kaucic@tdn2k.com
Author's Articles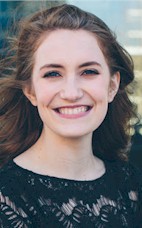 By Grace Kaucic, Associate Marketing Manager, TDn2K