Editorial Board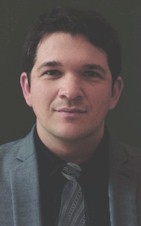 Mr. Engels
Gino Engels
Co-Founder, OTA Insight
Gino Engels co-founded OTA Insight in 2012. The business has since grown from a small disrupter challenging an established marketplace, to a business supporting over 16,000 clients in 134 countries.

As co-founder and CCO of OTA Insight, Mr. Engels is driven by working with the industry's most progressive innovators alongside established global and local players to deliver first-class solutions. He leads the delivery and continued development of OTA Insight's dashboard and reporting capabilities to enable hoteliers to support a profitable revenue and distribution strategy. Mr. Engel's customer-focused objective is to deliver affordable revenue tools to hotels and continuously develop new solutions to help those in the hospitality sector overcome technological barriers.
Mr. Engels regularly contributes his expert knowledge on the hospitality sector to articles on current trending topics for publications including The Washington Post and also frequently speaks at industry events across the globe such as the SmartGuest Analytics and Best Western International Revenue Conferences in the US, HSMAI and Revenue Forums across Europe and Fastbooking Digital Labs across Asia.
Prior to co-founding OTA Insight, Gino had a successful career with roles at some of the world's largest corporations. These include Sony Pictures Entertainment and AB InBev where he worked with leading global retailers to develop profitable retail strategies both online and offline.
Please visit
https://www.otainsight.com/
for more information.
Mr. Engels can be contacted at 212-334-9753 or OTAInsight@n6a.com
Author's Articles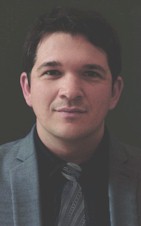 By Gino Engels, Co-Founder, OTA Insight