Editorial Board Guest Author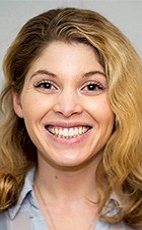 Ms. Hitchcock
Amanda Hitchcock
Copywriter, BCF Agency
"It's Hitchcock, like Alfred."
That's likely the response you'll get if you ask Amanda Hitchcock for her name. We still don't know if she's actually related to the Horror-Film Legend, but if she inherited anything from her namesake, it'd be a fierce determination— and a knack for storytelling.

Ms. Hitchcock's on-the-move childhood made home a difficult thing for her to define. As years passed and as locations continued to change, she practiced artistic expression with relentless refinement, driven by a deep fondness for the empathetic truth found in conceptual understanding. To Ms. Hitchcock, that simplicity, seeing oneself in the story of another, was belonging. This, she decided, was home.

Today, she approaches the blank page with all the ambition of a Horror-Film Legend, aiming to present content through the right lens; to catch the critical tilt— that unexpected, essential, impactful angle through which a story becomes truth, a idea ascends to canon, and a young girl, searching for belonging and determined to connect people around the world, hears the words, "Welcome home."

Ms. Hitchcock achieved the status of a published writer well before obtaining her college degree. She delivers a list of notable work across a variety of national and international publications, along with a dynamic editorial career and diverse professional network. Today, she's brought her passion for creative expression and engagement to the advertising industry as a Copywriter for BCF Agency. From screenwriting to social media campaign development, Ms. Hitchcock has crafted content across all screen sizes for a diverse collection of travel-tourism, destination, lifestyle, and hospitality brands nationwide. 
Please visit http://www.bcfagency.com for more information.
Ms. Hitchcock can be contacted at 757-497-4811 or amandahitchcock.media@gmail.com
Author's Articles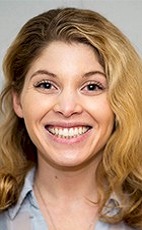 By Amanda Hitchcock, Copywriter, BCF Agency