Editorial Board Guest Author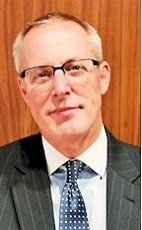 Mr. Ritten
Hans Ritten
General Manager, Loews Chicago O'Hare
As general manager, Hans. Ritten oversees Loews Chicago O'Hare Hotel, located in Rosemont, IL, just outside downtown Chicago. The property features 556 guest rooms and 60 suites, 53,000 square feet of stylish meeting space, a live music and comedy venue - The Montrose Room, a gastropub - The Ashburn, an on-site art gallery, and a fully equipped fitness center.
Mr. Ritten has over 25 years of experience with both branded and independent luxury hotels in airport, suburban, convention, and resort destinations. Most recently, Mr. Ritten was general manager of Omni Hotel Chicago where he was involved with a complete room renovation in 2015, improved Medallia ranking within Omni hotels from number 28 to number 4 - including a number 1 ranking in Food & Beverage in 2016, and improved year-over-year RevPAR index in both 2015 and 2016.
Prior to Omni Hotel Chicago, Mr. Ritten was general manager of The Silversmith Hotel, a four diamond, independent luxury boutique hotel in downtown Chicago. His extensive experience including overseeing hotels and resorts as general manager, in addition to Rooms Division and Food & Beverage includes One Ocean Resort & Spa in Atlantic Beach, FL; Kansas City Airport Marriott in Kansas City, MO, Philadelphia Marriott Downtown in Philadelphia, PA; Baltimore Marriott Waterfront and Baltimore Marriott Inner Harbor in Baltimore, MD; and Interstate Hotel and Resorts in Orlando, FL.
Mr. Ritten hails from The Netherlands, is a member of the Government Affairs Committee of the Illinois Hotel and Lodging Association, and lives with his wife and teenage son in the suburbs of Chicago.
Please visit http://www.loewshotels.com for more information.
Mr. Ritten can be contacted at 847-544-5300 or hans.ritten@loewshotels.com
Author's Articles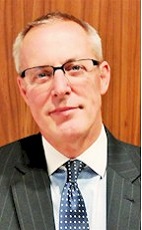 By Hans Ritten, General Manager, Loews Chicago O'Hare