Editorial Board Guest Author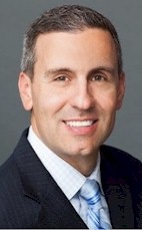 Mr. Bocherer
Joe Bocherer
Chief Commercial Officer, Georgia World Congress Center Authority (GWCCA)
Joe  Bocherer, an experienced and proven leader within the convention, hospitality and tourism industries, serves as the Chief Commercial Officer for the Georgia World Congress Center Authority (GWCCA) located in the heart of downtown Atlanta. The GWCCA campus, which includes the 3.9 million- square-foot Georgia World Congress Center, the 21- acre Centennial Olympic Park, the College Football Hall of Fame, the Junior Achievement Discovery Center and state-of-the-art Mercedes-Benz Stadium, is the No. 1 convention, sports and entertainment destination in the world. Additionally the GWCCA manages operations of the Savannah International Trade & Convention center.
As the GWCCA's Chief Commercial Officer, Mr. Bocherer presides over Sales, Event and Guest Services, Business Development, Customer Analytics, Revenue Management, and all products and contracted service agreements.
Before taking on this role Mr. Bocherer recently served as Head of Sales and Marketing for InterContinental Hotels Group's (IHG) U.S. franchise division; he has 20 years of convention and visitors bureau and hotel sales experience with extensive knowledge of group and transient-driven business. He has also served as Vice President of Sales for Experience Columbus (Ohio), Corporate Director of Sales and Marketing for White Lodging, and has held several key positions with Hyatt Hotels including Hyatt Regency Atlanta and Regional Vice President of Sales over the Southeast select service division.
Mr. Bocherer earned a Bachelor of Science in Hotel, Restaurant and Institutional Management from The Pennsylvania State University. He likes to spend time at the lake, golfing, mountain biking, playing basketball, snow skiing and watching his kids compete in various sports.
Please visit http://www.gwcca.org for more information.
Mr. Bocherer can be contacted at 404-223-4011 or jbocherer@gwcca.org
Author's Articles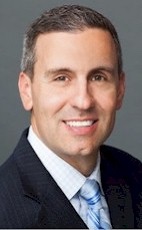 By Joe Bocherer, Chief Commercial Officer, Georgia World Congress Center Authority (GWCCA)