Editorial Board Guest Author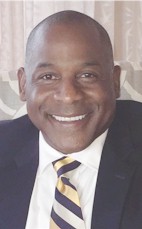 Mr. Quinones
Eliezer Quinones
General Manager, Chileno Bay Resort & Residences
Eliezer Quiñones is the general manager of Chileno Bay Resort & Residences, part of Auberge Resorts collection of award-winning luxury hotels and world class spas.
Mr. Quiñones has already built an impressive reputation throughout his career as an elite hotelier and has been an integral part of the leadership teams of various globally recognized hotel groups and resorts. Adding to his talents, Eliezer Quiñones was once a professional baseball player! Alongside a healthy serving of charisma, as General Manager he brings over 20 years of hotel management experience to this leadership role and 18 years of experience of opening luxury properties in both North and South America.
Mr. Quiñones passion for hospitality began right after his professional baseball career in the minor's league where he had the opportunity to play baseball for four years with the Cincinnati Reds organization. He describes his transition from baseball to the Hotel Business: I used to work out along the beach in Isla Verde Puerto Rico during the off season. I was always fascinated with the beauty of the hotel along the coast as I was able to admire while I was running on the beach. I always used to say to myself, if I ever stop playing baseball, maybe I would enjoy working at a hotel as much as I love playing baseball. Immediately after his baseball career, he pursued opportunities in the hotel business and, as his successful career indicates, he has never looked back.
Most recently, Mr. Quiñones was working for Tafer Resorts, where he managed two spectacular luxury hotels as the General Manager: Garza Blanca Preserve Resort and Spa and Hotel Mousai.
Prior to this experience, Mr. Quiñones worked for Capella Hotels and Resort where he managed luxury hotels in Zihuatanejo and Los Cabos, Mexico, playing a significant role in the pre-opening and launch of the chain's first residential hotel project in Mexico. Before working in Mexico he was Rooms Executive at Carefree Resorts and Villas in Arizona, and Director of Operations in Arkansas Peabody Little Rock. He also spent six years with the Ritz-Carlton Company where he rose through the ranks very quickly taking positions in Las Vegas, St Thomas, Jamaica, Puerto Rico, and Cancun.
Mr. Quiñones graduated from Tulane University (New Orleans, Louisiana) in 1989 with a Bachelor degree of Arts, Communications.
Please visit http:// for more information.
Mr. Quinones can be contacted at 844-207-9354 or eliezer.quinones@aubergeresorts.com
Author's Articles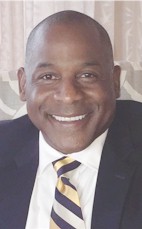 By Eliezer Quinones, General Manager, Chileno Bay Resort & Residences