Editorial Board Guest Author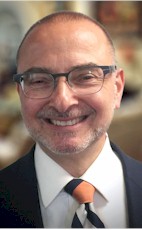 Dr. Kossovsky
Nir Kossovsky
CEO, Steel City Re
Dr. Nir Kossovsky is CEO of Steel City Re, which analyzes the reputational strength and resilience of companies and provides insurance products that protect those companies, their officers and directors against financial losses that occur when reputational crises strike. 

A life-long innovator with a dozen issued patents, Dr. Kossovsky designed the algorithms that enable reputation insurance underwriting, reputation-linked investment strategies, and reputation management solutions by partner companies.
An accomplished speaker and writer on topics ranging from risk and intellectual property to nano-engineered vaccines and medical devices, he is cited frequently in the commercial press as an authority on business process risk and reputational value. His most recent book is titled Reputation, Stock Price and You: Why the Market Rewards Some Companies and Punishes Others (Apress, 2012).

Dr. Kossovsky was previously a Trustee of Excela Health Systems, a $500m not-for-profit healthcare provider. He also served on the boards of Patent & License Exchange (sold to Access Integrated Technologies, (NASDAQ:AIXD)), and Littlearth, Inc.; was a consultant to FDA's medical device advisory panels; and is featured in case studies from Harvard and Darden Schools of Business.

Formerly a practicing physician with an MD from the University of Chicago, Dr. Kossovsky was a tenured member of the faculty of the UCLA School of Medicine, Chief of the UCLA Medical Center's Autopsy Service, and a Deputy Coroner in Los Angeles County. Dr. Kossovsky earned an MBA from University of Southern California, a BA in Philosophy from University of Pittsburgh and graduated from the US Navy War College.
Please visit http://www.steelcityre.com for more information.
Dr. Kossovsky can be contacted at 412-877-0537 or nkossovsky@steelcityre.com
Author's Articles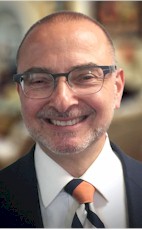 By Nir Kossovsky, CEO, Steel City Re