Editorial Board Guest Author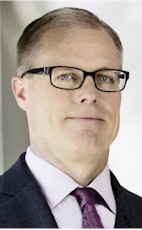 Mr. Doane
Jeff Doane
Senior Vice President, Sales & Marketing, North & Central America, AccorHotels
Jeff Doane has dedicated his career to maximizing the performance of the luxury, midscale and economy hotels he represents through heightened sales, marketing and revenue management leadership.   
In his current role as Senior Vice President, Sales & Marketing, North & Central America, Mr. Doane oversees all aspects of marketing, sales and revenue management including strategy development and plan execution of the nearly 100 AccorHotels properties in the region. Prior to this role, Mr. Doane was the Vice President, Sales & Marketing for Fairmont Hotels & Resorts after serving as the Regional Director of Sales & Marketing for the California region.     
Mr. Doane began his longtime affiliation with Fairmont as a Sales Manager for the San Francisco property in 1994.  He then served as Director of Group Sales from 1996 to 1999.  Based on his leadership skills and outstanding sales performance, Mr. Doane was promoted to Director of Sales and Marketing for The Fairmont San Jose in 1999.
Mr. Doane discovered his affinity and aptitude for the hotel industry while studying Business Economics at the University of California at Santa Barbara. While attending UCSB, he worked at numerous hotels in a variety of roles including bellman, desk clerk, lifeguard and night audit.   
In his free time, he is a wine enthusiast, enjoys the theatre as well as spending time with his wife and three daughters. He also loves engaging in outdoor activities and sports and is a lifetime fan of the Golden State Warriors.
Please visit http://www.accor.com for more information.
Mr. Doane can be contacted at 860-500-2020 or jeff.doane@accor.com
Author's Articles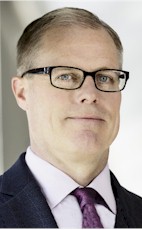 By Jeff Doane, Senior Vice President, Sales & Marketing, North & Central America, AccorHotels