Editorial Board Guest Author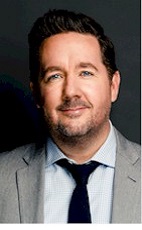 Mr. Hamilton
Drew Hamilton
Partner & Managing Director, Vivreau North America
Drew Hamilton is a Partner and the Managing Director of Vivreau in North America, a company focused on providing its environmentally positive water programs to leading Fortune 500 companies, hotels, conference centers and restaurants.
Vivreau develops and implements water programs that allow clients to offer their own limitless, on-site, chilled, filtered still and sparkling water in reusable glass bottles or direct from dispensers. Vivreau programs dramatically reduce the carbon footprint of conventional water offerings and support corporate commitments to environmental responsibility and employee wellness.
Since bringing Vivreau to North America in 2008, the company has actively grown across nearly all verticals that include corporate, government, education and specifically, hospitality.
Mr. Hamilton's keep it simple, be responsible philosophy has allowed him to develop relationships with industry leaders and has facilitated a path for Vivreau's programs into notable client spaces like the White House, Google, Microsoft, Four Seasons, Fairmont Hotels & Resorts, Marriott/Starwood, Hilton, IHG, RHG, Landry's, Brooklyn's Barclays Center and countless others. Mr. Hamilton was nominated for an Ernst & Young Entrepreneur of the Year Award in 2015 for his efforts to advance these responsible business solutions throughout the US and Canada.
Long before his days in the water industry, Mr. Hamilton cut his teeth managing complex logistics for media projects of every size, filming and working in extreme or ultra-remote areas. By overseeing ongoing, complex, logistically challenging media projects, Mr. Hamilton progressed as a Producer and Executive Producer within film and television.
Mr. Hamilton's projects have been nominated for numerous awards and he remains a member of the Academy of Canadian Cinema and Television.
Please visit https://www.vivreauwater.com for more information.
Mr. Hamilton can be contacted at 877-999-1044 or drew@vivreau.ca
Author's Articles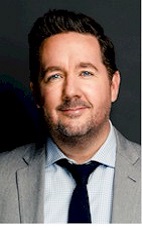 By Drew Hamilton, Partner & Managing Director, Vivreau North America