Editorial Board Guest Author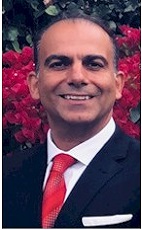 Mr. Markarians
Michael Markarians
President, Tee Hospitality
Michael Markarians is the founder of Tee Hospitality and serves as the company's President. He is responsible for the day-to-day operations and works diligently with industry leaders to increase the effectiveness of Tee Hospitality in the marketplace. Tee Hospitality specializes in sales and marketing representation services for hotels, resorts, and destinations worldwide and focuses on marketing consulting, revenue management consulting, repositioning, and complete hospitality management. Having worked on site at properties and also out in the field selling to travel professionals and MICE planners, Mr. Markarians possesses a great perspective for both the agent or planner and the property in terms of being able to see the goals for each side and ensuring all parties prosper.
Prior to founding Tee Hospitality, Mr. Markarians spent 22 years selling and managing various independent hotel properties. Most recent experience includes being Regional Director of Sales at Aston Hotels and Resorts. He also served as Vice President of Group Sales at Luxe Hotels and LE Hotels and has also been Director of National Sales for Pacific Palms Conference Resort. He began his career in 1992 at MGM Grand Las Vegas and Hyatt Hotels and Resorts where he gained invaluable experience in hotel operations.
Mr. Markarians's key to success has been his diversified knowledge of various market segments as well as the relationships he has developed over the years. Tee Hospitality features inspirational and extraordinary properties and destinations, which ultimately create a unique place for corporate meetings, special gatherings, a sanctuary, romantic getaways, executive retreats, or simply a place to unwind.
Please visit http://www.teehospitality.com for more information.
Mr. Markarians can be contacted at 310-694-4199 or info@teehospitality.com
Author's Articles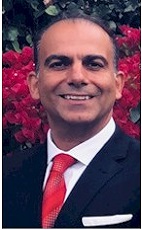 By Michael Markarians, President, Tee Hospitality