Editorial Board Guest Author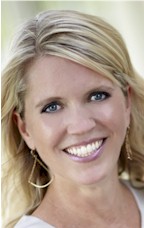 Ms. Fiske
Darlene Fiske
Co-Founder, S'Well Public Relations
Darlene Fiske is the co-founder of S'Well Public Relations, a national communications firm specializing in wellness storytelling. A self-proclaimed spa junkie, this dynamic, results-orientated marketing and communications professional with 20+ years of experience in marketing, branding, media relations and publicity has helped propel her clients to the top of prestigious magazine awards lists. Mohonk Mountain House has been honored as the #1 Resort Spa in the US by the readers of Conde Nast Traveler, the #6 Spa in the World and #2 in the US by Travel + Leisure magazine and Lake Austin Spa Resort has been consistently ranked a top ten destination spa for the past ten years in both Conde Nast Traveler and Travel + Leisure magazines.
Ms. Fiske worked on-site as the Director of Sales & Marketing for Lake Austin Spa Resort in Austin, Texas, where she was responsible for sales and marketing efforts targeting the top 1% of affluent consumers in the United States. She has served on the marketing task force for the International Spa Association, is currently on the Women in Leadership committee for the Global Wellness Institute, has spoken at industry conferences such as SXSW, IECSC, and ISPA and has written for a variety of publications including FathomAway, Organic Spa, Spa Opportunities and Forbes. Respected by the country's top media professionals, Ms. Fiske's clients have enjoyed enormous exposure in leading lifestyle publications including the New York Times and USA Today and she has been referred to as the "Unicorn PR Gal" by the press.
Please visit http://www.swellpublicrelations.com for more information.
Ms. Fiske can be contacted at 512-331-7755 or darlene@thefiskegroup.com