Editorial Board Guest Author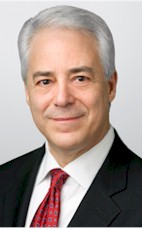 Mr. Starr
Michael Starr
Partner, Holland & Knight LLP
Michael Starr is a partner in the New York office of Holland & Knight LLP, where he leads the firm's Labor & Employment Hospitality group. Having practiced for more than 35 years, he is a fellow of the College of Labor and Employment Lawyers and is listed in Chambers USA: Best Lawyers in America, among other major rating agencies, and in 2016 received the Global Award for Labor-Management Relations from Corporate LiveWire.
Mr. Starr represents major hospitality and other companies nationwide in complex litigation related primarily to labor relations and employment, often handling cutting-edge legal issues of substantial client significance. His practice encompasses federal labor law, non-competition and employee disloyalty, trade-secret misappropriation, employment discrimination and wage-hour law, as well as senior executive employment.
Mr. Starr appears regularly before federal and state courts for both trials and appeals, and he represents management before the National Labor Relations Board (NLRB) and in other agency proceedings. He also advises clients on preventive labor and employee relations practices.
Mr. Starr is frequently published and speaks professionally on the full range of employment and labor law issues. He was for 20 years a regular employment law columnist for The National Law Journal and was an editor of the Yale Law Journal.
His extensive community and professional activities include being a member of the Pro Bono Panel for civil appeals of the U.S. Court for the Second Circuit, a court-appointed mediator for the U.S. District Court for the Eastern and Southern Districts of New York and a member of the Eastern District's Alternative Dispute Resolution (ADR) Advisory Council. He was also a founding board member of the Court Appointment Special Advocates (CASA), a board member of the Lawyers Alliance for New York, and a member of the Human Resources Committee for the New York City Partnership and Chamber of Commerce.

Please visit http://www. for more information.
Mr. Starr can be contacted at +1 212-513-3506 or Michael.Starr@hklaw.com
Author's Articles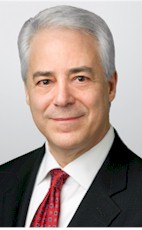 By Michael Starr, Partner, Holland & Knight LLP