Editorial Board Guest Author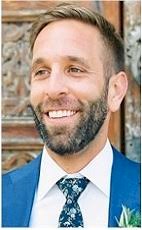 Mr. Ovanessoff
Nick Ovanessoff
Chief Experience Officer, A Lucky Find
Nick Ovanessoff has more than a decade of experience in web development, marketing strategy, discovery and outreach of new properties, and developing strategic partnerships. He is currently the Chief Experience Officer at A Lucky Find, which provides full service sales and marketing for unique and memorable lodging experiences, including corporate and group travel services. Mr. Ovanessoff is responsible for curating immersive travel experiences unmatched by traditional services in the current hospitality industry, encouraging people to explore further and embrace immersive travel. The company has partner properties in over 20 countries, supporting experiences such as tipi and yurt hotels, airstream resorts, ice and igloo camps, private ranches, remote island villas, treehouse retreats and more.
 In addition to his role at A Lucky Find, Mr. Ovanessoff has served as a customer success consultant with TechAccelerator since January 2014. TechAccelerator is a web-based platform, driven by an integrated backend of virtual and physical hardware and software that empowers enterprise companies of all sizes and maturities - from early stage startups to large, established manufacturers - with real-time, on-demand tools in order to conduct interactive solution demonstrations and proof of concept deployments, alongside personal education and training. Previous roles include conference services manager for Shutters on the Beach Hotel and Hotel Casa Del Mar in Santa Monica, California, from 2008 to 2013.
Prior to his role as conference services manager, Mr. Ovanessoff served as the director of marketing at Vike Inc., from 2007 to 2008. A long-time native to San Diego, Mr. Ovanessoff received his Bachelor of Business Administration (B.B.A.) in Marketing/Marketing Management in 2005.
Please visit http://www.aluckyfind.travel for more information.
Mr. Ovanessoff can be contacted at 858-922-0984 or info@aluckyfind.travel
Author's Articles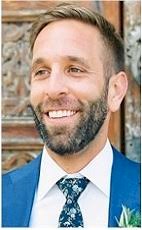 By Nick Ovanessoff, Chief Experience Officer, A Lucky Find