Editorial Board Guest Author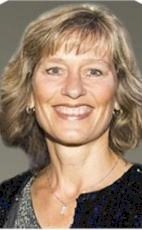 Dr. Moorefield
Renee Moorefield
Chief Executive Officer, Wisdom Works
Renee Moorefield, PhD, MCC, is a dynamic purpose-driven leader, passionate about elevating human potential, vitality, effectiveness, and sustainable growth. She is CEO of Wisdom Works, a firm that enhances the readiness and capability of leaders to lead organizations where people thrive.
For the past thirty years, Dr. Moorefield has coached and advised thousands of executives—from Fortune 500 companies to social entrepreneurs—seeking to operate from an inspired purpose and vision, wellbeing and internal balance, plus the forward-leaning leadership capabilities required evolve and uplift workplaces, families and communities, and our planet. Nike, The Coca-Cola Company, Sainsbury, Cox Automotive, Merck & Company, Booz Allen Hamilton, Hyatt, Garden of the Gods Resort, Centura Health, Trinity Health, Western Union and a host of not-for-profit organizations are among her clients.
Dr. Moorefield has been featured in publications ranging from Forbes, Conscious Company, Hotel Executive, CEO Magazine, Experience Life, Coaching World, Spa China, The Systems Thinker and Thrive Global. She chairs the Wellness at Work initiative at the Global Wellness Institute to bring together thought-leadership for wellbeing in the new world of work, and helps guide the Wellness MoonshotTM, a call to action for cultivating a world free of preventable disease.
Dr. Moorefield authors Wellbeing + Strategy, a leader-to-leader exchange that accelerates leaders' abilities to live and lead wellbeing, and oversees the brand Be Well Lead Well®, a set of transformative programs and tools such as the pioneering assessment Be Well Lead Well® Pulse, to empower leaders to make thriving a game-changer in their teams and organizations, starting with themselves. Her 2004 book Driven by Wellth marries the drive for wealth with wellbeing to cultivate healthier organizations and a well world.
Please visit http://www.wisdom-works.com for more information.
Dr. Moorefield can be contacted at +1 719-201-9294 or renee@wisdom-works.com
Author's Articles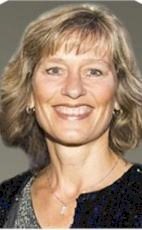 By Renee Moorefield, Chief Executive Officer, Wisdom Works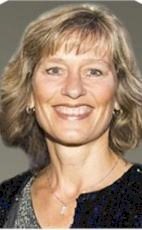 By Renee Moorefield, Chief Executive Officer, Wisdom Works