Editorial Board Guest Author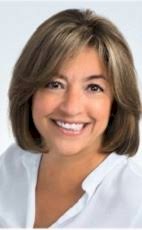 Ms. Bauer
Pam Bauer
Director Brand Development & Marketing, Callaway Resort & Gardens
As Director of Brand Development and Marketing, Pam Bauer serves as the Callaway Resort & Gardens' brand champion, setting the marketing and guest engagement strategy to further property's mission to, "Connect People and Nature in a way that benefits both".
An accomplished marketing and customer experience operations professional with proven success in start-up, turn-around and process improvement, Ms. Bauer brings passion and enthusiasm on her subject matter as well as expertise in brand development cultural initiatives, customer experiences, motivational speaking, customer journey mapping, and strategic planning.
Prior to joining the Team at Callaway Resort & Gardens, Ms. Bauer founded elevateXP in 2013, a boutique customer experience (CX) design consulting firm based on her belief that "If the experience is not by design, you're leaving it to default." Ms. Bauer is a proud Marketing and Management double major graduate of Mercer University's Stetson School of Business & Economics and a graduate of the Jim Moran Institute for Global Entrepreneurship Small Business Executive Program. Ms. Bauer also holds "Leadership in Service Excellence" certification from Cornell University and attended the International Conference on Patient- and Family-Centered Care. 
For more than 65 years, Callaway Resort & Gardens has provided "a place of relaxation, inspiration and a better understanding of the living world" for millions of visitors. Owned and operated by the non-profit Ida Cason Callaway Foundation, Callaway includes a garden and resort on thousands of acres in the rolling Appalachian foothills of Pine Mountain, Georgia.  Highlights include a butterfly conservatory, discovery center, chapel, inland beach, nature trails, and special events throughout the year, including one of National Geographic's top holiday light shows in the Nation, Fantasy In Lights.
Please visit http://www.callawaygardens.com for more information.
Ms. Bauer can be contacted at 706-663-6804 or pbauer@callawaygardens.com
Author's Articles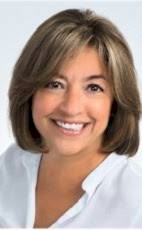 By Pam Bauer, Director Brand Development & Marketing, Callaway Resort & Gardens