Editorial Board Guest Author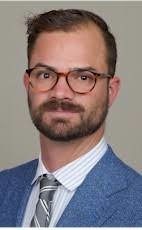 Mr. Bethel
Jack Bethel
Fratelli Branca Portfolio Manager Colorado, Infinium Spirits
Jack Bethel is the Fratelli Branca Portfolio Manager for Colorado with Infinium Spirits, a family-owned spirits company known for igniting brands and accelerating performance. Founded in 2005 and based in Aliso Viejo, California, Infinium Spirits specializes in the import, sales, and marketing of its distinctive portfolio of brands. In his role with Infinium Spirits, Mr. Bethel is responsible for staying in front of the market trends of the beverage industry, as well as the sales, marketing and events for the Fratelli Branca portfolio.
Prior to his time working in brand management, Mr. Bethel served as the Assistant Food and Beverage Operations Manager with the Hotel Teatro in Denver, CO. He has also managed various cocktail bars, fine dining establishments, and everything in between. He is considered an expert in amaro, and specializes in the cultural terroir of regional spirits. His custom cocktails have been served across the country at events including The James Beard House in New York City, Charleston Wine + Food, and Aspen Food & Wine Festival.
In addition to being called one of Denver's best bartenders by Thrillist in 2016, Mr. Bethel has received praises from Bon Appetit Magazine, 303 magazine, Westword magazine's 2016 Best Cocktail Program, as well as being invited to join the Chilled Magazine 100, their list of the most influential bartenders in the nation.

Mr. Bethel earned his B.A. from Cornell College, and is an avid outdoorsman, cyclist, and community advocate.  
Please visit http://www.infiniumspirits.com for more information.
Mr. Bethel can be contacted at 720-576-4016 or jackbethel@infiniumspirits.com
Author's Articles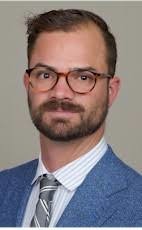 By Jack Bethel, Fratelli Branca Portfolio Manager Colorado, Infinium Spirits