Editorial Board Guest Author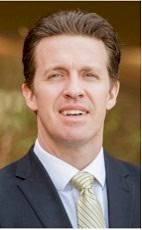 Mr. Coyle
Jeffrey Coyle
Director of Food & Beverage, Doubletree by Hilton Denver Tech Center
Learning hard work while growing up on a beef farm in rural Wisconsin, Jeffrey Coyle was always in the kitchen as a boy, helping his mom prepare meals after all chores were done. He chose to attend UW-Oshkosh to study Communications and play baseball. After giving up his dreams of playing on the diamond, he started tending bar and fell in love with the industry.
After graduation, Mr. Coyle moved to Milwaukee and started working at various restaurants before opening Vivo Urban Grill as the General Manager. After two years, Mr. Coyle took a break from the business to get involved with a boutique wine distributor, selling high end wines for five years.
Answering the call of the hospitality industry, Mr. Coyle returned to restaurants as General Manager at NStars restaurant group for Harry's Bar and Grill, while assisting at the company's other two restaurants The Knick and The North Shore Bistro. Upon hearing about the opening of a full-service Marriott in downtown Milwaukee, Mr. Coyle made the jump from restaurants to hotels as the opening Food and Beverage Manager.
In 2013, Marriott Milwaukee Downtown was recognized through guest satisfaction surveys as the #1 lunch and dinner service hotel in all North American properties. Mr. Coyle quickly became involved in a task force role, assisting in opening or rebranding four hotel restaurants in two years.
It took little convincing for Mr. Coyle to move to Denver in early 2015, where he became the Director of F&B for the Hilton Garden Inn Denver Downtown, a Stonebridge Company hotel, where he worked for two and a half years. Through his leadership, the hotel was recognized as one of the top most-improved breakfast service hotels in the entire HGI brand in 2017. In March of 2018, he moved to his current position, the Doubletree by Hilton Denver Tech Center, also operated by Stonebridge, as Director of F&B, overseeing 24,000 sq feet of event space and a full-service restaurant called Zink Kitchen and Bar.
Mr. Coyle currently lives in the River North area of Denver, (conveniently located within walking distance of Coors Field, of course!) with his girlfriend, Elena.
Please visit http://www.hilton.com for more information.
Mr. Coyle can be contacted at 303-253-3806 or jeffrey.coyle@hilton.com
Author's Articles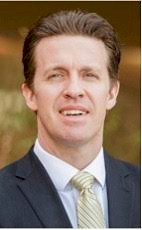 By Jeffrey Coyle, Director of Food & Beverage, Doubletree by Hilton Denver Tech Center