Editorial Board Guest Author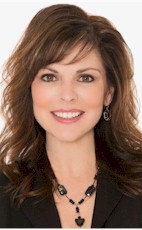 Ms. Ginac
Linda Ginac
President & CEO, TalentGuard
Linda Ginac is the Chairman, President and Chief Executive Officer of TalentGuard, the Predictive People Development company.
Ms. Ginac's education started with an undergraduate degree in Liberal Arts from Norwich University, followed by a Master's in Career Development from John F. Kennedy University.
During her career, Ms. Ginac took numerous leadership roles. She was Vice President of Business Development at Computer People and Vice President of Marketing at EPSIAA, where  she was responsible for the global expansion of the brand. Ms. Ginac was also a marketing executive at pcOrder, working closely together with the team that led the company from a start-up to a NASDAQ-listed public corporation.
Cofiniti is another company where Ms. Ginac worked as a Vice President, this time of Product Strategy. At this position, she pioneered company's global entry into collaborative financial planning using cloud-based technology.
In 1999, Ms. Ginac founded a successful career development franchise to help clients all across the US and Canada and now she is at TalentGuard.
During her entire career, Ms. Ginac has been bringing innovative technology to the market and this has not remained unnoticed. At LEAD2016, she was recognized as a Top Corporate Leader Award - Over 35 winner by Leadership Excellence. She was also honored with a Central Texas' Most Powerful Business Woman Award by the Austin Business Journal and won the Women of the Year - Entrepreneur by the YWCA.
Ms. Ginac is also the author of "Fake Perfection", a story about surviving transition; the Career Management Certification System, and a training program for career service professionals. Through the years, she has been published in many journals, online websites, magazines, and print newspapers.

Ms. Ginac can be contacted at 512-943-6800 or linda.ginac@talentguard.com
Author's Articles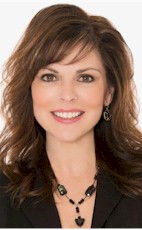 By Linda Ginac, President & CEO, TalentGuard