Editorial Board Guest Author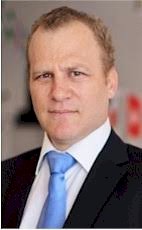 Mr. Stein
Dori Stein
Chief Executive Officer, Fornova
Dori Stein is an entrepreneur at heart. He thrives on building innovative organizations that apply leading-edge technologies to solve real world problems in new and exciting ways.
He is currently the Chief Executive Officer at Fornova, a company that is in pursuit of applying its patented visual web-scanning technologies, to solve the challenges in hotel distribution.

True to his Israeli roots, a country that has been dubbed the 'Startup Nation', Mr. Stein embraces the startups-world wholeheartedly. He began his first foray into the world of startups with SMBS, a venture that delivered an eCommerce solution to the diamond industry. The company was successfully sold in 2009.
Mr. Stein then moved on to bootstrap GoldenFeeds, another eCommerce technology startup, only this time it was solving the problems and creating new opportunities for the retail industry. His journey with GoldenFeeds eventually led him to encounter the challenges in the world of Hotel Distribution. Mr. Stein then founded Fornova, a second venture with the team behind GoldenFeeds, to focus on developing technology solutions for hospitality providers and resellers.
Mr. Stein continues to be an active member in the Israeli startup community, offering support, advice to and in turn learning from other innovative enterprises. He is easily excited by the challenges of pace-of-change and loves nothing more than to see and make things happen.

 Mr. Stein moved to London, from Israel, seven years ago, where he now lives with his wife and a young son. He holds a degree in accountancy and law.
Please visit http://www.fornova.com for more information.
Mr. Stein can be contacted at 442079522365 or dori@fornova.com
Author's Articles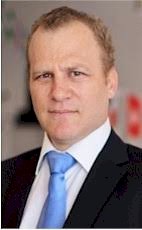 By Dori Stein, Chief Executive Officer, Fornova