Editorial Board Guest Author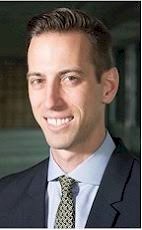 Mr. Anderson
Calvin Anderson
Senior Vice President & Chief of Revenue Optimization, RLH Corporation
Calvin Anderson currently serves as the Senior Vice President and Chief of Revenue Optimization for RLH Corporation overseeing customer acquisition through revenue strategy, performance media, data management platforms, field marketing and strategic leadership over global sales.
Prior to RLH Corporation, Mr. Anderson served as Vice President and founder of the Managed Services division at Duetto, a leading revenue management software company based out of San Francisco. Mr. Anderson was a founder of Duetto's Managed Services (consulting) branch delivering a 7% operating income in the founding year with progressive growth into 2017.
Mr. Anderson also held senior revenue leadership roles in New York City as Director of Revenue for the New York Hilton Midtown, NYC's largest hotel and Director of Revenue for the Lexington Hotel, Autograph Collection with Highgate Hotels. In recent years, Mr. Anderson taught Distribution & Channel Management at the under undergraduate level and New Media & Distribution at the graduate-level for the NYU Tisch Center for Hospitality and Tourism, was a recipient of the NYC Revenue Management Professional of the Year, served on HSMAI's national Revenue Management Advisory Board and served as co-chair and chair of the HSMAI Revenue Optimization Conference.
Additionally, Mr. Anderson is co-authoring a textbook in partnership with Boston University and Pearson publishing company titled: Hospitality Revenue Management. In 2018, Mr. Anderson was named 'Hotels 20 Next-Gen Hospitality Leaders' by Hotels Mag sponsored by the Wall Street Journal.
Mr. Anderson graduated from the University of Kansas City Missouri in 2010 with a Bachelors of Arts. Mr. Anderson currently resides in Denver, Colorado.
Please visit http://www.rlhco.com for more information.
Mr. Anderson can be contacted at 800-733-5466 or calvin.anderson@rlhco.com
Author's Articles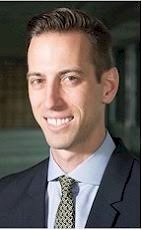 By Calvin Anderson, Senior Vice President & Chief of Revenue Optimization, RLH Corporation