Editorial Board Guest Author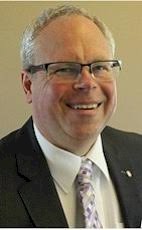 Mr. Sloan
Kell Sloan
General Manager, Fairfield Inn & Suites Moncton NB
At an early age, Kell Sloan was told he wanted to become a concert pianist but with a tin ear, a rebellious streak and a Beach Boys album, Mr. Sloan soon fell in with the wrong crowd and took up professional surfing. At age six, permanently grounded and with no money to buy a surf board, Mr. Sloan sold chocolate bars door to door and found that by developing a compelling unique value proposition and dividing his home town into segments, he was able to focus on neighbourhoods were people were most likely to buy his chocolate bars. And buy they did.
Hiring other kids to sell for him, teaching them the fundamentals of chocolate bar sales, and coaching them to success, Mr. Sloan soon found himself once again grounded but with a surf board and a love of entrepreneurship, marketing and revenue management.
With over 25 + years of hospitality leadership in casinos, restaurants and hotels, if you took an MRI scan of that beautiful brain of his, it would show a large area devoted to thinking of nothing else but strategic planning, demand generation and profit optimization.
Mr. Sloan is currently the General Manager of the Fairfield Inn & Suites, Moncton, New Brunswick and leads an exceptional team of bilingual customer-orientated professionals dedicated to ensuring that every stay is exceptional. Fairfield Inn & Suites is part of the Marriott group of hotels and resorts.
Please visit http://www.marriott.com for more information.
Mr. Sloan can be contacted at +1 306.209.0981 or kell@kellsloan.com
Author's Articles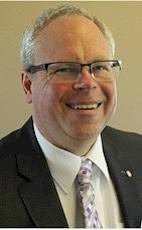 By Kell Sloan, General Manager, Fairfield Inn & Suites Moncton NB