Editorial Board Guest Author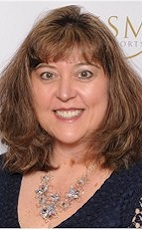 Ms. Rice
Doll Rice
Vice President of Revenue Optimization, Prism Hotels & Resorts
Doll Rice is the Vice President of Revenue Optimization for Prism Hotels & Resorts, an award-winning full-service hotel management, investment and advisory services company. Her professional responsibilities with the organization include assisting and supporting Prism's diverse portfolio of hotel properties in all areas of revenue management.
Over the course of more than two decades of wide-ranging hospitality industry experience, Ms. Rice has served in a wide in a variety of different operations positions. A 1997 job as a reservations manager at the Hilton SW Hotel in Houston, Texas, would alter the trajectory of her career. The position ultimately had a transformative impact on her perspective, realigning her professional goals and helping her realize that revenue management was her true passion. Prior to her return to Prism in 2012, Ms. Rice served as the Director of Market Strategy in Austin, Texas, for Marriott International from 2008 to 2012.
Before that, she served as a Regional Director of Revenue Management with Prism Hotels & Resorts. While the majority of her professional experience has been with Marriott hotel brands, she has also provided revenue management services and expertise for a wide range of prestigious national and international hotel brands, including Hilton, IHG, Wyndham, Radisson, Choice, and Independent Hotels & Resorts.
Ms. Rice is a graduate of The University of Texas in Austin, Texas, where she earned a degree in journalism and public relations with a minor in business. A lifelong Longhorn, she currently resides in Austin, Texas where she enjoys the outdoors and spending time with her daughter.
Please visit http://www.prismhotels.com for more information.
Ms. Rice can be contacted at +1 214-987-9300 or doll.rice@prismhotels.com
Author's Articles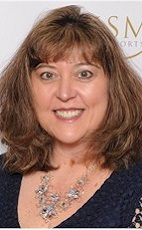 By Doll Rice, Vice President of Revenue Optimization, Prism Hotels & Resorts