Editorial Board Guest Author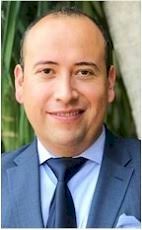 Mr. Cabral
Armando Cabral
General Manager, Ty Lounge, The Biltmore Santa Barbara
A native of Mexico City, Armando Cabral was educated at Glion Institute of Higher Education and Universidad del Valle de Mexico. From there, he began his journey with Four Seasons Hotels and Resorts as a Manager in Training at Four Seasons Resort Costa Rica. The warm and welcoming staff and "family" he developed during his time there are what made him ultimately decide that Four Seasons was the company he wanted to build his career with.
After completing the MIT program, Mr. Cabral was promoted to the role of Restaurant Assistant Manager where he oversaw the Resort's signature busiest outlet. Fast forward a few years, as Mr. Cabral transitioned to the power house of the Resort: In-Room Dining, where he also oversaw the execution of the Extraordinary Experiences program, which included intimate and romantic seaside dining, as well as over-the -top private dining events at the Resort' residences. These specialty events are where Mr. Cabral discovered his passion for creating truly memorable and unforgettable experiences.
Mr. Cabral's next move took him to the sun-filled coast of California, at the iconic Four Seasons Resort The Biltmore Santa Barbara. He spent six years at the modern Italian restaurant, Bella Vista, before moving to the unique and historic Coral Casino Beach and Cabana Club, where he oversaw and assisted in all facets of the dining program.
Mr. Cabral's latest transition came in the form of a promotion to General Manager of Ty Lounge, the Resort's bustling Spanish-infused bar and lounge. His passion for creating has driven him in creating an upscale, locally-inspired beverage and dining program, which has been wildly successful. Ty Lounge is heralded by locals and visiting guests, as the prime spot to celebrate, either inside the elaborately decorated lounge, or outside on the Luna Terrace, overlooking the Pacific Ocean.
Please visit http://www.fourseasons.com for more information.
Mr. Cabral can be contacted at 805-969-2261 or armando.cabral@fourseasons.com
Author's Articles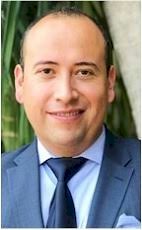 By Armando Cabral, General Manager, Ty Lounge, The Biltmore Santa Barbara