Editorial Board Guest Author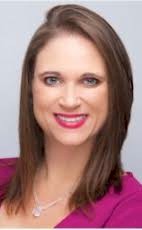 Ms. Levin
Jessica Levin
President & Chief Connector, Seven Degrees
With a background in business strategy and marketing, Jessica Levin's passion for connecting people and creating experiences is evident in everything she does. Ms. Levin's expertise lies at the intersection of marketing and technology. Understanding people first and foremost, she has combined traditional relationship building techniques with modern communications tools to help clients meet their goals.
For two decades she has worked with businesses and not-for-profit organizations across North America on the development and execution of strategic planning and marketing initiatives designed to grow revenue and market share. She's worked with companies on employee professional development and CSR initiatives.
Ms. Levin believes in volunteerism. She is the President of the New Jersey Professional Services Marketers Association (NJPSMG) and the Breadwinners Chapter of Centricity. She also served as Director of Marketing for the charity, Operation BBQ Relief.
NJBIZ named her as one of New Jersey's Best Fifty Women in Business and previously to New Jersey's Top Forty Under 40. She was named to the 2016 Best Marketing and Communications Professionals Under 40 list by the NJ Ad Club and Jersey Shore Public Relations and Advertising Association and was inducted into New Jersey's Advertising Hall of Fame in 2016. She was named a Finalist for Woman of the Year from the Women's Center for Entrepreneurship. In 2014 she made MeetingsNet's Top 10 Social Media Influencers List. She was twice named Planner to Watch by Convention South magazine and was inducted into the New Jersey Social Media Hall of Fame.
A motivational and engaging speaker, Ms. Levin frequently presents on marketing, networking & business development, event strategy and humanity. She has authored numerous articles and blog posts and wrote the book, Perfect Pairings: The Art of Connecting People and Everyone Has Sh*t: Unsolicited Advice for Being Human.
Ms. Levin earned a Master of Business Administration with a concentration in Marketing from Rutgers University and a Bachelor of Science from Florida State University in with majors in Marketing, Management and Entrepreneurship.
Ms. Levin holds the designations Certified Association Executive (CAE), Certified Meeting Professional (CMP) and Digital Event Strategist (DES).
Please visit http://www.sevendegrees.co for more information.
Ms. Levin can be contacted at +1 908-912-4418 or jessica@sevendegrees.co
Author's Articles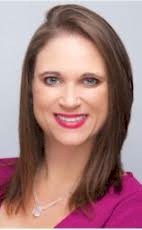 By Jessica Levin, President & Chief Connector, Seven Degrees