Editorial Board Guest Author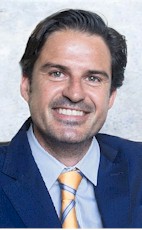 Mr. Perez
Julio Perez
Executive Vice-President, Bahia Principe Hotels & Resorts
As Executive Vice-President, Julio Perez leads the Sales and E-Commerce departments of Bahia Principe Hotels & Resorts. In his role, he not only oversees initiatives that include worldwide sales policies and global sales strategies, but also ensures the coordination and motivation of all fields involving the brand's commercial practice.

Mr. Perez serves as the link between the operational departments of the company and the sales department, as well as other key departments such as Finance and Business Administration. Bahia Principe Hotels & Resorts is one of the key components of Grupo Piñero, and as Executive Vice-President, Mr. Perez is responsible for forming liaisons with other companies in the conglomerate, such as Soltour and Coming 2, as well as taking charge of developing new projects within Bahia Principe Hotels & Resorts, such as vacation rentals and branded loyalty programs.

Bahia Principe made the greatest contribution to the group's sales in 2017, accounting for 72 percent of the total. The brand attributed the figure, a 6.5 percent increase from 2016, to an 82 percent average occupancy rate throughout the year at 24 properties in Dominican Republic, Mexico, Jamaica and Spain, with more than 13,000 rooms.

Previously, Mr. Perez served as the General Manager in the Balearic Islands, Spain for Levantina & Associates for five years until he was offered his current position in the year 2014. With Levantina, a world leader in the supply of natural stone for large-scale hotels and other projects, he was responsible for the Balearic Islands, Tenerife (Spain) and the Caribbean region.

Mr. Perez holds a B.A. in Business Administration from Know How Business College University of Wales and a Master's in Marketing and Commercial Strategy. He is currently based out of Palma de Mallorca, Spain, where Bahia Principe Hotel & Resorts is headquartered.
Please visit http://www.bahia-principe.com for more information.
Mr. Perez can be contacted at 34971787000 or jperez@bahia-principe.com
Author's Articles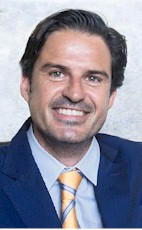 By Julio Perez, Executive Vice-President, Bahia Principe Hotels & Resorts