Editorial Board Guest Author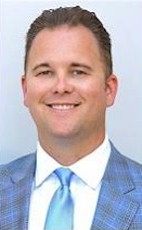 Mr. Inabinett
Matt Inabinett
Director of Sales & Marketing, JW Marriott Austin
Matt Inabinett is Director of Sales & Marketing at JW Marriott Austin, a luxurious hotel in downtown Austin, TX. This upscale destination is home to 1,012 plush guest rooms and suites, coupled with a superior location in the heart of downtown Austin and comfortable amenities that go above and beyond the ordinary. As the leading choice in Austin Convention Center hotels, JW Marriott Austin offers an unprecedented 120,000 square feet of stylish, sophisticated Austin meeting and event facilities for both large and intimate events.
Mr. Inabinett has worked for Marriott for more than 10 years and has continued to make a positive and lasting impact on each team he's lead. He started with the Marriott Rivercenter and Riverwalk hotels in San Antonio in 2007 as a Sales Manager. In 2009, he was promoted to Sr. Sales Manager and then in 2011 as Sr. Sales Executive. In 2012, he was again promoted as a Sr. Sales Executive for the JW Marriott San Antonio Hill Country Resort & Spa. In 2013, Mr. Inabinett returned to the Marriott Rivercenter and Riverwalk hotels as the Director of Group Sales. Within this position, he oversaw a team responsible for booking $45+ million in group revenue for these combined hotels with 1,504 combined guestrooms and suit
 Mr. Inabinett joined the JW Marriott Austin team as Director of Sales & Marketing in 2017, and he's responsible for the property's daily sales efforts, as well as the overall positioning of the hotel, brand communication and the development of customers for the property.
Please visit http://www.marriott.com for more information.
Mr. Inabinett can be contacted at 512-474-4777 or matt.inabinett@marriott.com
Author's Articles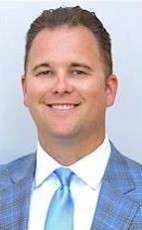 By Matt Inabinett, Director of Sales & Marketing, JW Marriott Austin